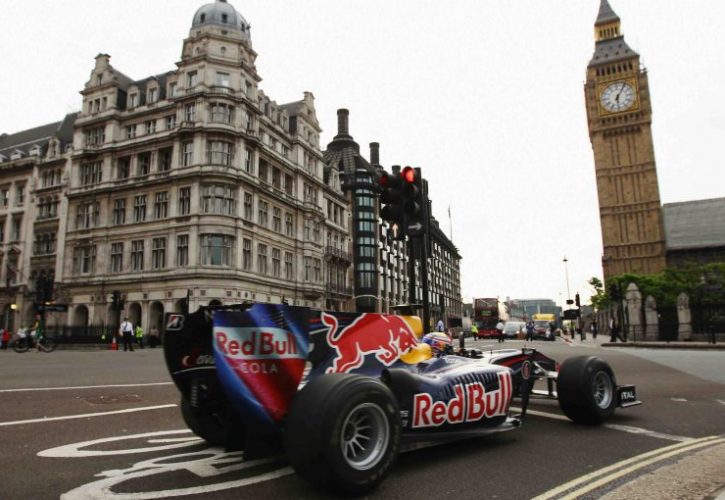 Mercedes boss Toto Wolff has made a public call to newly reelected London mayor Sadiq Khan to consider plans to hold a Grand Prix on the streets of the UK's capital city.
Wolff said that the addition of a race in London would be in addition to the traditional event at Silverstone rather than a replacement for it.
"We have a Grand Prix in Silverstone as this is what the fans love," he told Standard Sport on Friday. "Silverstone is part of the traditional circuit of races in Formula 1.
"But racing in London would top everything," he added, directing his comments to Mr Khan and to British Prime Minister Boris Johnson. "I hope that the Mayor of London and Mr Johnson read this and we get that going."
F1 has previously held demonstration events in the streets of London's West End and along Whitehall, but a race involving the closure of the streets in the heart of one of Europe's business cities has proved problematic.
Formula E has raced in the city in recent years, with an event held on the South Bank of the Thames in Battersea Park. The all-electric world championship returns to London in July with a double header at a new venue in east London's docklands area.
Racing will take place around the city's iconic Royal Docks and ExCeL London exhibition centre, including a run along the Thames waterfront.
However, hosting a Formula 1 Grand Prix is an altogether bigger logistical problem, which so far has defeated supporters and potential promoters and organisers. But Wolff insisted that now was the right time to try.
"We have the most efficient hybrid engines in the world," he argued. "And the current superstar is a British guy. So [it's the ideal time to go] racing in London showcasing our technology and our innovative capability.
"Let's go. Let's go racing in London!" he added.
Even if the logistical obstacles can be overcome, there is the problem or where the race could fit on the calendar.
This year's schedule currently packs in 23 races, more than any previous season, and a new race in Miami next year has already been confirmed.
With teams complaining about the high work load and warning about staff burn-out, adding a further race would likely be at the expense of other events being squeezed out.
Gallery: The beautiful wives and girlfriends of F1 drivers
Keep up to date with all the F1 news via Facebook and Twitter