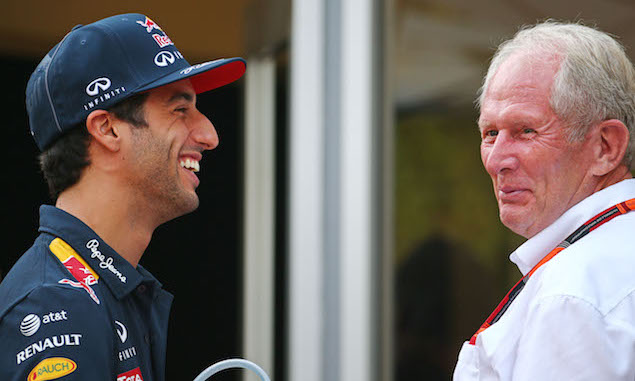 Red Bull advisor Helmut Marko believes current F1 drivers are overpaid due to the advances in safety and performance in the sport.
Recent estimates had Sebastian Vettel earning over £30million per year as part of his Ferrari contract, with reigning world champion Lewis Hamilton receiving a similar amount from Mercedes. However, there was a big spread in salaries, with the lowest earners were all reported to be earning up to £250,000.
In a feature with Sport Bild regarding driver salaries, Marko says drivers and now paid too much as the risks involved in F1 have changed.
"Basically, the drivers of today are definitely overpaid," Marko said. "For two reasons: Firstly, there is only a small risk that serious accidents can result in injury or even be fatal.
"Secondly, young top talent like [Max] Verstappen or [Pascal] Wehrlein can take the modern car and straight away easily do 100 laps without tiring. Previously you had even a Vettel have to take breaks because he was not used to the high centrifugal forces. This means that the cars are easier to drive, the drivers must do less."
However, Niki Lauda believes the drivers' salaries must be looked at in the context of the sport's earnings as a whole.
"The drivers do not earn much," Lauda said. "One must not forget what the total amount is that Formula 1 generated last year. The drivers contribute greatly to this."
Christian Horner - The race of my life
Key dates for the 2016 F1 season
Keep up to date with all the F1 news via Facebook and Twitter