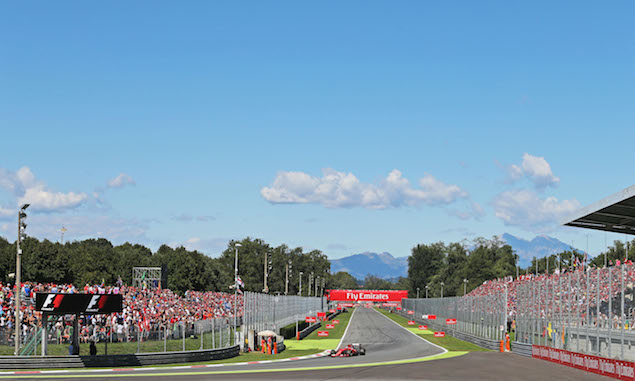 The future of the Italian Grand Prix at Monza remains in the balance after a lack of progress in talks with F1 boss Bernie Ecclestone.
The race had been under threat until a recent new legislation was approved which removed restrictions on how the Automobile Club d'Italia (ACI) could spend its resources. The move prompted ACI president Angelo Sticchi Damiani to voice his confidence a new seven-year deal would soon be agreed to keep the Italian GP at Monza.
However, recent meetings have failed to reach an agreement, with Autosport reporting Ecclestone wants guarantees over circuits improvements before he is willing to commit to a long-term deal. Such improvements are difficult due to the circuit's location within Monza's park.
With this year's edition of the race the last of the current contract, further meetings have been planned for later in February in an attempt to resolve the situation.
Should an agreement to extend the deal at Monza not be reached, Motorsport.com reports Damiani is determined to keep the Italian Grand Prix alive. To that end, Imola is being lined up as an alternative to host the race, while Mugello is also being considered as a potential venue.
Christian Horner - The race of my life
Force India winter diary part five - Car build
Key dates for the 2016 F1 season
Keep up to date with all the F1 news via Facebook and Twitter