McLaren boss Andreas Seidl says a cross-threaded wheelnut caused Lando Norris' slow pitstop that thwarted the Briton's run to a potential podium finish in the British Grand Prix.
Norris was running third behind race leader Charles Leclerc and Lewis Hamilton when he undertook his tyre change on lap 21.
But the painfully slow stop knocked the McLaren driver down to sixth, just behind Alpine's Fernando Alonso but well adrift from future P3 man Valtteri Bottas behind whom Norris finished.
"It was a hardware issue with a cross-threaded wheel nut, something that we hadn't seen in a long time," explained Seidl.
"So we'll need to take some time to analyse what happened there, and the parts, to make sure it won't happen again.
"Thanks to the training the crew did together with the hardware improvements it meant it was a delayed pit stop, but not a catastrophic pitstop like we have seen in the past.
"Of course we don't want it to happen, but if it happened at least it was safe and it allowed us to stay in the race."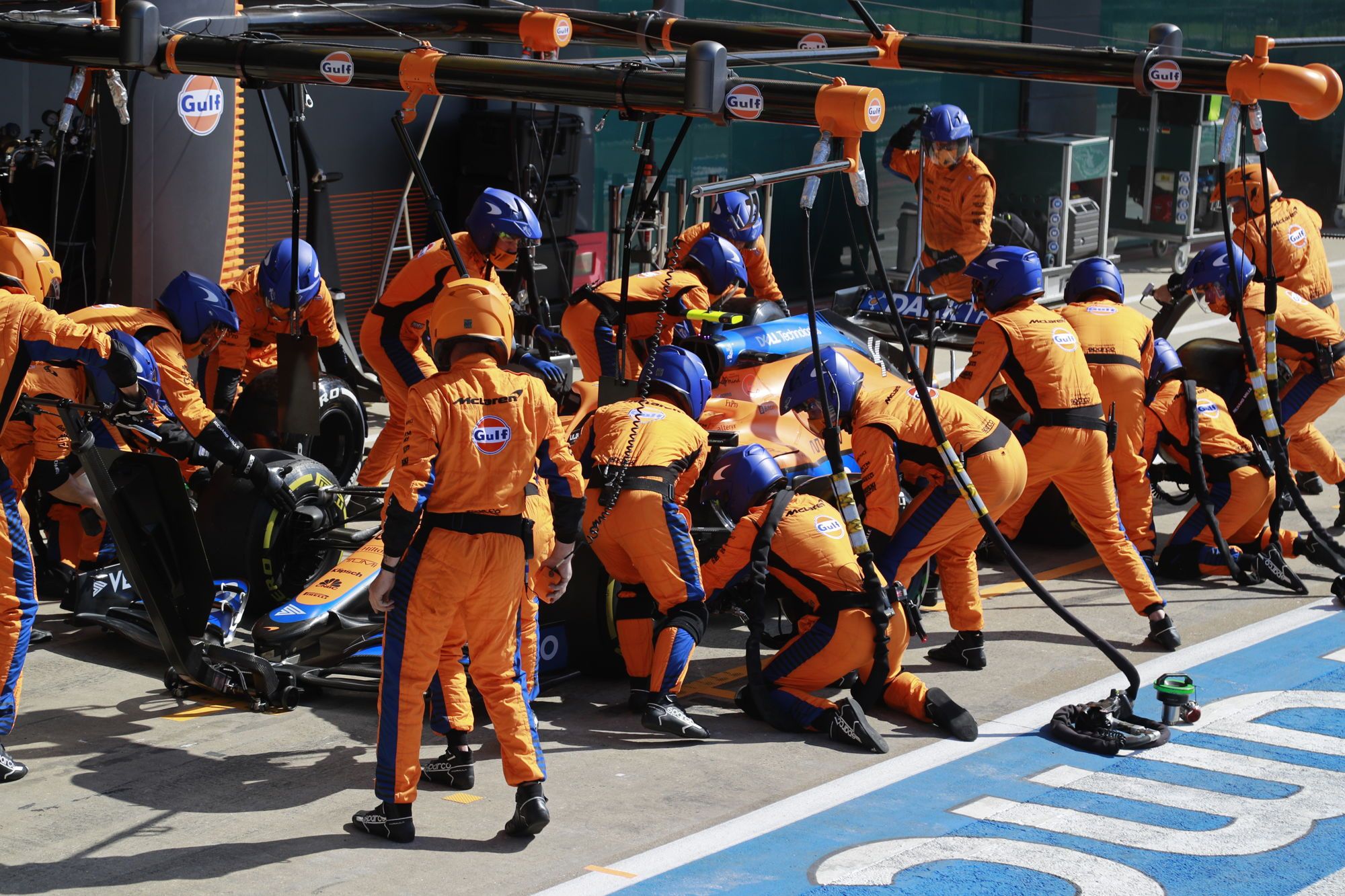 The setback meant that Norris was forced to push in his second stint which in turn destroyed his tyres and compromised the second part of his race. But the 21-year-old refused to point the finger at his pit crew.
"The boys have done a good job all season and they've made steady progress all the way throughout and the pitstops have been getting better and better," said Norris.
"This is my first bad pitstop I would say of the whole season."
While Norris rued a missed opportunity to score another podium, Seidl wasn't so sure that a third-place finish was achievable.
The McLaren boss reckoned that a normal pitstop would have perhaps decided Mercedes to extend Bottas' first stint rather than pit the Finn a lap after Norris as they did.
"In terms of the outcome of the race, it's difficult to say if there was a chance to fight for third," said Seidl.
"I think if we would have had a normal pit stop Valtteri would have gone long with his stint and then create a tyre delta.
"We have to be realistic and he would have just gone by. Overall for us, it was a very strong weekend."
Gallery: The beautiful wives and girlfriends of F1 drivers
Keep up to date with all the F1 news via Facebook and Twitter