This weekend marks the 30th anniversary of the first Formula 1 appearance of Michael Schumacher, in the 1991 Belgian Grand Prix. But ironically, one of the biggest roles in that pivotal moment was played by someone who was never even in Spa-Francorchamps that weekend.
F1i's very own Bertrand Gachot had been a regular in the F1 paddock since 1989 when he was racing for the Onyx GP team, eventually making his first full race appearance when he qualified for the French GP.
However it wasn't until he moved to the Jordan team in 1991 that Gachot finally had the car to enable him to make the grid on a regular basis, and he soon picked up three top-six points finishes in Canada, Britain and Germany.
In the midst of a banner year after winning the Le Mans 24 Hours in June with Mazda and teammates Johnny Herbert and Volker Weidler, Bertrand enjoyed a performance breakthrough with the Jordan 191 in Hungary where he snatched the fastest lap on race day, a result that led him to bet with his crew that he would put the car on pole at Spa!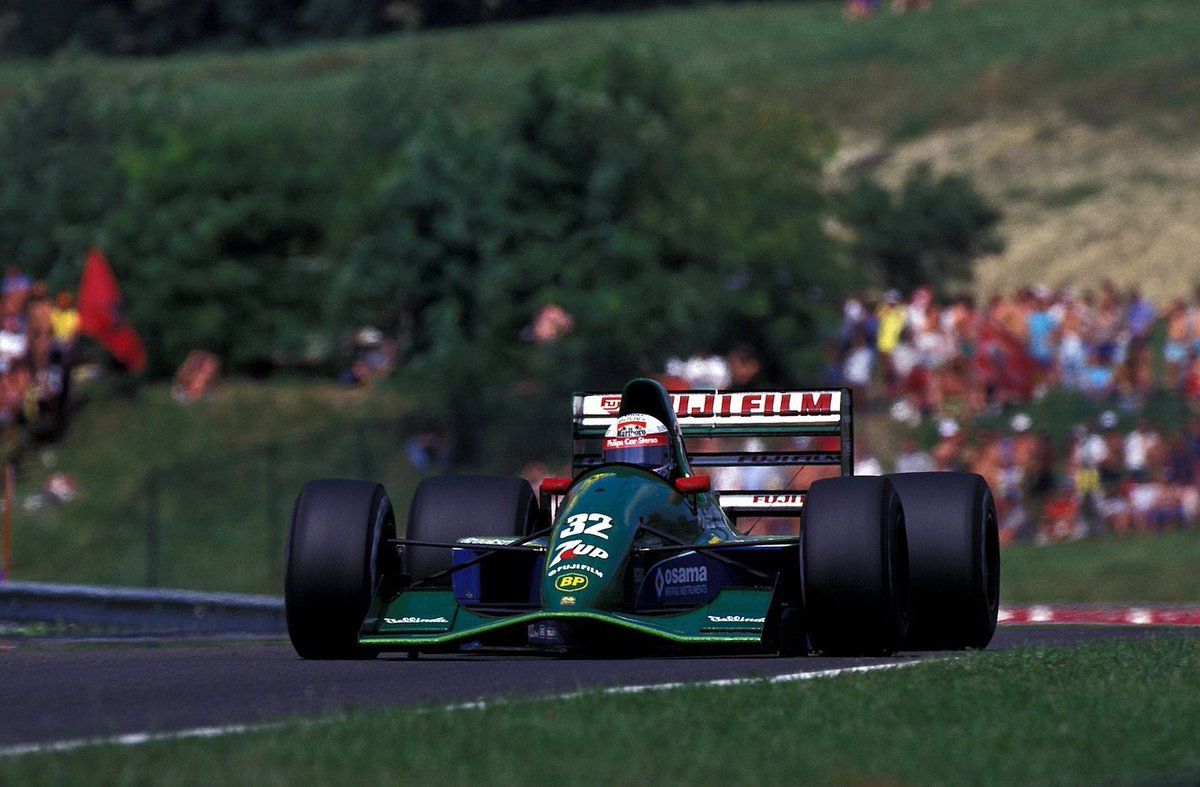 But the week before the Belgian Grand Prix, Gachot appeared at Southwark Crown Court to answer to a minor 'road rage' incident that occurred after he nudged the back bumper of a London taxi while stopped in traffic at Hyde Park Corner in December 1990.
"Basically, December the year before I was in London driving my girlfriend's car," he told this week's new edition of the Formula 1 Beyond The Grid podcast. "It was a French car, and basically I had some tear gas.
"In France tear gas is considered as the perfect means of defence, it doesn't escalate," he explained. "You just spray tear gas. Everyone has got tear gas in their eyes and walk away because you don't want to fight.
"The guy came out of the car and opened the door and said he wanted to kill me," Gachot recalled of the night in question. "I didn't have a worse idea than to use the tear gas and spray him with that and say to go away. I didn't know it was considered as a weapon in the UK.
"I was the one calling the police," he added. "But I didn't need to call the police because I would say within 30 seconds I was surrounded by 200 taxi drivers that wanted to kill me!
"The police officers came and it was quite surprising. Two minutes before, the taxi driver who wanted to kill me and threatened me and all that, suddenly he was like, 'You can't do this!' I just remember telling him, now you're just crying for your mummy - two minutes ago you wanted to kill me.
"I went to the police station, everything was fine, half an hour later I was out," he continued. "Nine months later I went to court ... and the judge put me straight in jail!"
Life and lessons behind bars
Gachot had claimed self-defence and expected no more than a fine or suspended sentence at worst. He was shocked to be sentenced to an 18-month custodial jail term initially at HMP Brixton, subsequently reduced on appeal to two months.
"I really did not expect that. I took the advice of three different lawyers and they said to me, 'Look you'll get a slap on the wrist. The worst you could get is a suspended sentence.'
"It was really an incredible event, I was absolutely not ready for it," Gachot said. "Two years of jail was the biggest sentence ever given to anyone using tear gas, even to attack someone."
After the verdict, Gachot had no time to prepare himself before he was taken down and sent straight to jail to start his sentence.
"I was angry to be in the jail," he admitted. "When they take your freedom away you realise that life is not about money, is not about many things that you think are important to you right now.
"In fact when you're in jail, freedom is what matters - only freedom and health. I swore myself when I was in jail I would be happy every day after that as long as I was free and my loved one and myself healthy, that I would not complain. And I really have followed that.
"[Prison life] is humiliating, it's really hard from that point of view, but for the rest it's okay," he added. "You adapt very well. I had a lot of fun. There were some very nice guys there.
"Honestly, I'm not joking, I would say 90 per cent of the people there shouldn't be in jail," he proffered. "It's completely crazy, you put people in jail for stupid offences, mortgage offences and stuff like that, what would it change them?"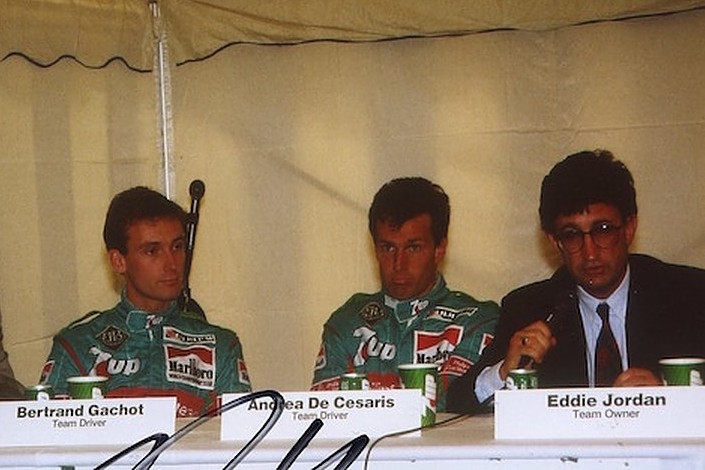 Jordan "was a 'bad actor' in this thing"
With Gachot sidelined, team boss Eddie Jordan turned to Schumacher as a last-minute replacement for the next race on the calendar, kick-starting the career of one of the all-time great F1 drivers.
"Eddie Jordan was a 'bad actor' in this thing, but we're friends since and we laugh about it," Gachot said. "But at the time, basically it was a very tense situation for everyone.
"Eddie wanted me to have a suspended sentence so that he could break the contract because of the [bringing the team into disrepute] clause," Gachot explained.
"I was really fighting - why did I go to court - was to not get a conviction so that the contract I signed with Eddie Jordan could not be put as me putting the team into disrepute.
"If not I would not have gone to court. I didn't want to breach the agreement basically, because if not I would be out of the team.
"Basically, December the year before I was in London driving my girlfriend's car," h
"It was all a game of chess for [Eddie] and nothing personal - he just wanted power and to be in a position to negotiate because he needed money desperately," he explained. "He didn't want me out of the team, he wanted me to find more money basically because he was hanging [on by his finger tips].
"He was really desperate for money, he had no choice," Gachot acknowledged. "He looked me in the eyes and said 'We're friends but if I have to decide between friendship and my business it's got to be my business.'
"I knew there were a lot of people that wanted that seat," he confirmed. "I had to give up my salary and pay some more money to Eddie in order to keep the seat even before the court case! Can you believe that?"
Gachot had no idea that Schumacher would take his place at Spa until he was told by one of the prison guards.
"The first time someone spoke to me about Michael Schumacher, again I won't forget, it was one of the guards in jail. He said the new guy that they hired is so good, they don't need you anymore, so you can stay here.
"I tell you, word for word!" he laughed. "The guard would come to me, and every time he opened the door, he'd make the noise of a Formula 1 [engine]."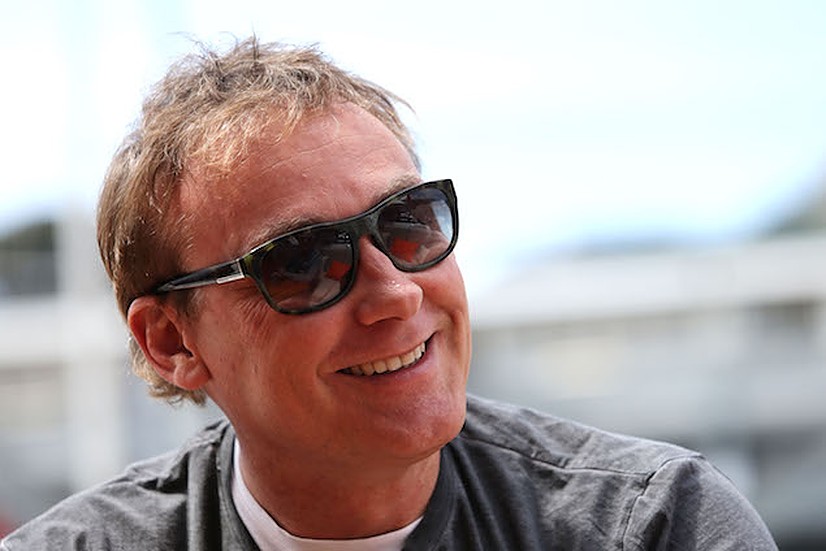 Moving on to new opportunities
Jordan didn't hold on to Schumacher for long, with the young German quickly picked up by Flavio Briatore for the Benetton team which resulted in two world championships. Roberto Moreno then stepped in for two races before Alex Zanardi took over at Spain for the rest of the season.
Gachot had no ill feelings towards his immediate replacement: "Michael Schumacher came to see me and he said, 'Bertrand, I wanted to say I'm really sorry for what happened, it was not right, anything I can do' - and since that day we became really good friends.
"Since that day, after that, I really respected him for that. I thought that was very kind of him to do that."
Gachot eventually returned to F1 with Larrousse and was sixth in the 1992 Monaco Grand Prix the following year. He was a shareholder in the short-lived Pacific GP team and was their number one driver in 1994 and 1995 before the team went out of business.
Eventually, realising that his motorsport career had reached a natural conclusion, Bertrand subsequently developed business interests outside of F1, including a successful take-over of the Hype Energy Drinks brand in 1997, as well as running a certain well-known Formula 1 news site.
But those are stories for another day.
Gallery: The beautiful wives and girlfriends of F1 drivers
Keep up to date with all the F1 news via Facebook and Twitter