Saudi Arabia will host its first F1 Grand Prix in approximately 100 days, and the designer of the country's new track foresees Jeddah becoming "one of the best circuits in the world".
The Western Asian kingdom will make its entry on to the F1 scene on December 5 as the penultimate round of the F1 world championship.
Jeddah is already being heralded as the fastest street circuit in F1 history with lap time predictions set at an average speed of 252 km/h.
Circuit designer Carsten Tilke, managing director of F1's resident architect and engineering office Tilke GmbH, says the specific layout of the city itself has lent itself well to the circuit's design.
"Typically, modern cities are made up of blocks, which when used for a circuit leads to many 90-degree corners one after another, which isn't particularly exciting for the driver or spectator," said the son of F1's well-known architect Hermann Tilke.
"We don't have that restriction here as the corniche area north of Jeddah is only just being developed.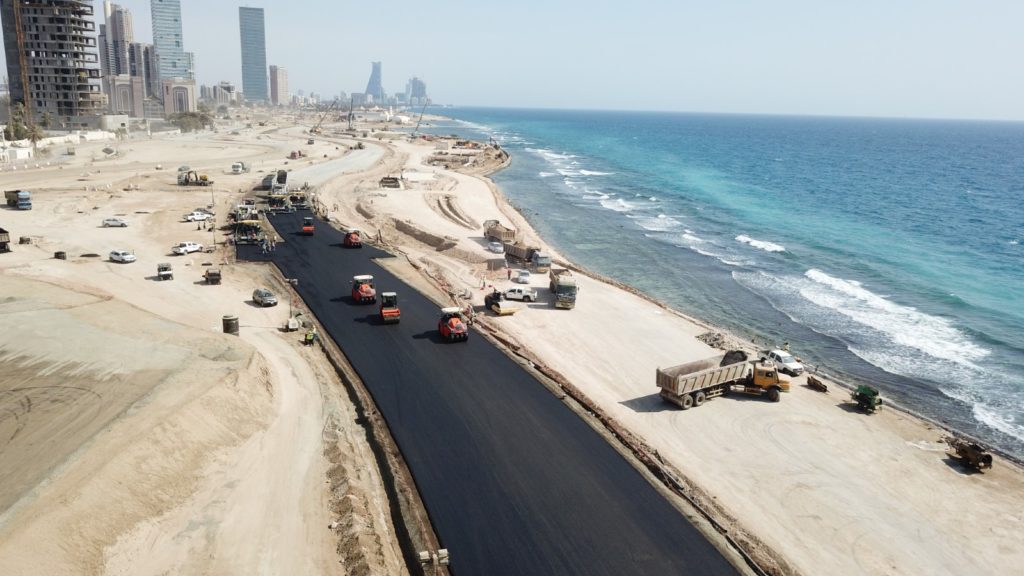 "It means we could create a number of designs in collaboration with F1 which were then run in simulations built by Ross Brawn's Motorsports team at Formula 1.
"Using our engineering know-how and their results led to adjustments being made to the layout which were then simulated again to develop a new model.
"And then of course the FIA needed to consider the safety aspects of the design. The fast sections we have on the track are only possible if safety is guaranteed, which is closely checked and monitored by the FIA.
"For me this is why the Jeddah Street Circuit works so well. It's close to the city, it will draw in the spectators and have the atmosphere of an urban venue, but it has the space so we can increase the speed of the corners which is something you can normally only do at a permanent facility.
"All of these elements will make this one of the best circuits in the world."
Despite the short time attributed to Jeddah's project, Tilke ensured that everything was on schedule although he admitted that there was little margin for error or delays.
"The story of why this circuit has been fast-tracked into construction is because the Qiddiya venue near Riyadh that was originally slated to host a Grand Prix is a huge undertaking that will take many years to create," he explained.
"The intention was to accelerate Saudi Arabia's presence on the F1 schedule so Formula 1 made a number of visits to Jeddah to look at sites to create something that would take less time to build.
"Everything is a big challenge. If you visit the site in Jeddah today all you will see is a big construction site.
"The time schedule is so tight that we cannot make any mistakes, and everything needs to go ahead as planned. It's a huge logistical exercise, but it's all going to plan right now."
Gallery: The beautiful wives and girlfriends of F1 drivers
Keep up to date with all the F1 news via Facebook and Twitter