Mick Schumacher heavily criticized Nikita Mazepin after Sunday's Dutch Grand Prix, blaming once again his Haas teammate for his overly aggressive on-track behaviour.
In qualifying, the pair were at the center of a run-in with Aston Martin's Sebastian Vettel who just narrowly avoided the slow-moving Haas tandem.
But on the second lap of Sunday's race, Schumacher attempted to pass Mazepin on Zandvoort's main straight, only for the defensive Russian to suddenly move across, forcing the German to back off.
The dangerous move wasn't Mazepin's first attempt at defending his position at all costs, having undertaken a similar maneuver against his teammate in the Azerbaijan Grand Prix earlier this season.
Schumacher, who finished the race P18 while Mazepin retired due to a hydraulics issue, clearly wasn't happy with his teammate's latest antics.
"There was a little coming together with my teammate for some reason which I don't understand," he told Sky F1 after the race. "But you know I think that obviously, that's the way it is."
Schumacher was then asked if the tense relationship between the two rookies could be resolved.
"I don't think so, to be honest," he said. "It seems like he's got this thing in his head where he wants to, at any cost, be in front of me, and that's ok.
"I have nothing against it but if we get to the point where we defend very aggressively against a teammate where you have nothing to gain is not the right approach.
"It doesn't justify the fact that he pushes me in the wall and pushes me to go into the pitlane. I think that's not the right way. We'll probably have to have a talk with the team about it."
Queried on the incident between his two drivers, Haas team boss Guenther Steiner appeared to adopt a neutral stance, insisting that neither driver was to be blamed for the skirmish.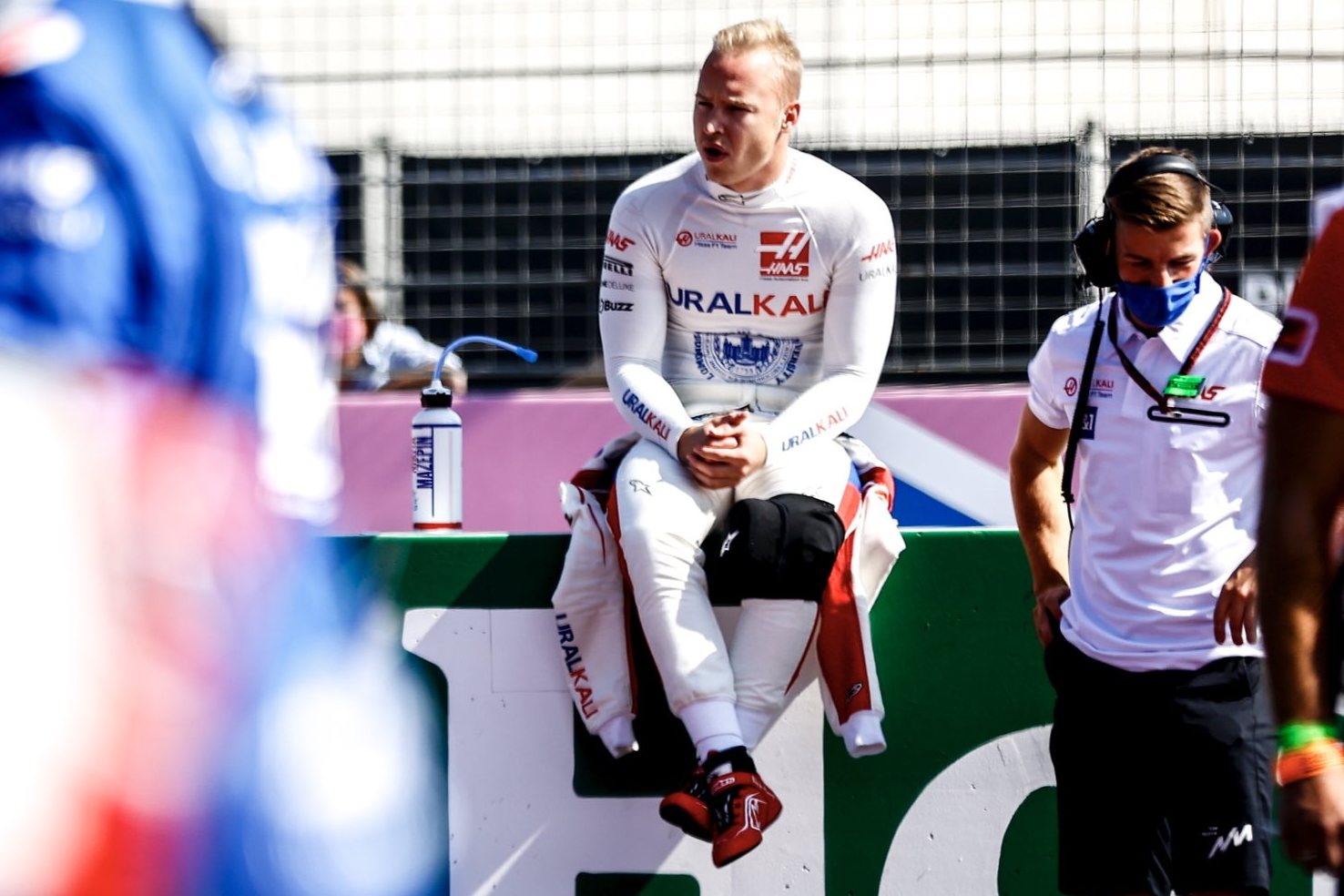 "We need to work on it, to be constructive," Steiner said. "We had a meeting after our engineering debrief about it. We haven't come to a conclusion.
"The plan is to meet before Monza and to see what we need to do to avoid this in future, because it doesn't help anybody.
"I tried to explain that one. And we will work on it. And will work on it until we get it sorted."
Asked if he agreed with Schumacher's view that Mazepin's move was dangerous, Steiner said: "I think you can always say it's dangerous.
"You can avoid danger. I don't think it was a nasty move, to be honest. I looked at this scenario and it takes always two to tango."
Gallery: The beautiful wives and girlfriends of F1 drivers
Keep up to date with all the F1 news via Facebook and Twitter