Ralf Schumacher commended the producers of the Netflix documentary dedicated to his brother Michael, insisting the film was done "very, very nicely".
The long-awaited docu-film which had been in the works for several years was released last week on Netflix's streaming platform.
The film features unseen footage of Michael Schumacher in his private and professional life and relies on moving and candid contributions from the seven-time world champion's family and from several prominent members of the F1 community, such as FIA president and former Ferrari boss Jean Todt.
Ralf Schumacher's presence in the film is fairly limited but the six-time Grand Prix winner who raced in F1 from 1997 to 2007 was happy with how his brother's life was chronicled.
"There were a lot of years when I wasn't involved," he Germany's Sport1. "Of course there would have been a lot more, it was a very long time.
"But I think it's done very, very nicely, at least in terms of motorsport and sport.
"Also a lot of private insights, also from the family, especially the children and their mother. I thought that was really great, very open."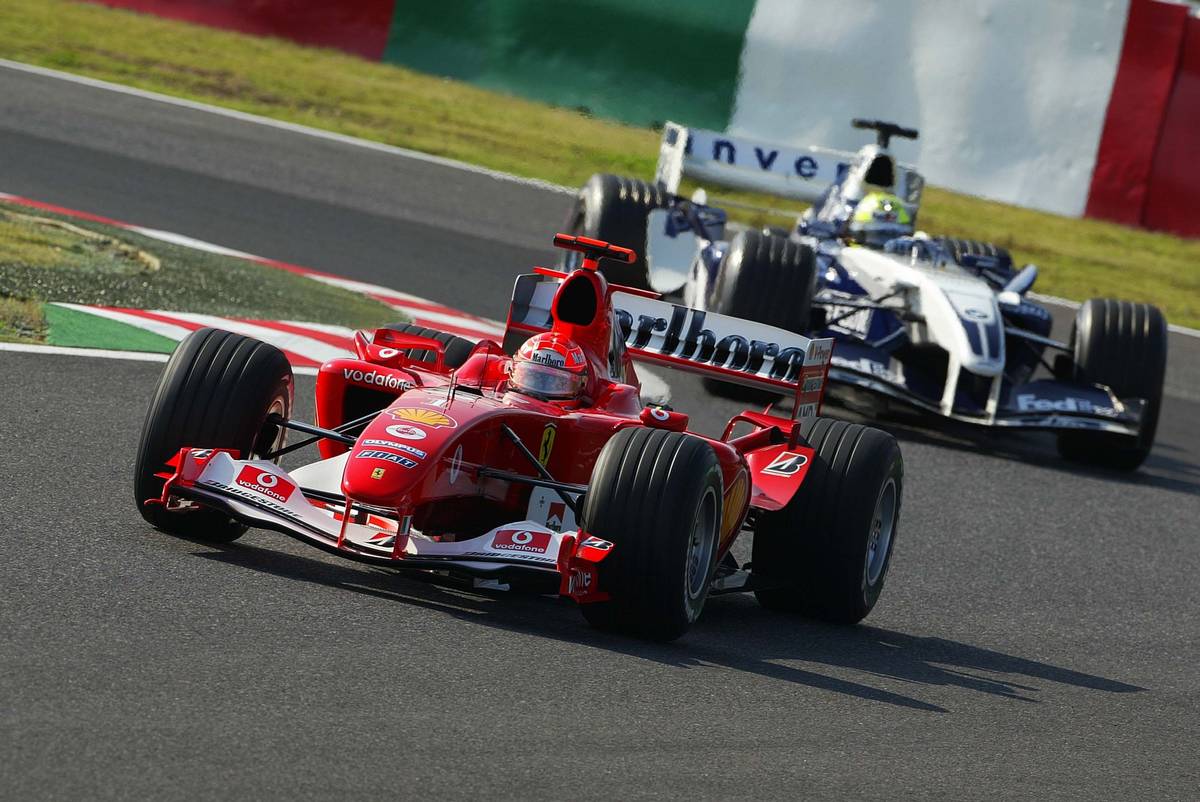 During his active years in F1, Ralf Schumacher remembered the overwhelming media attention that his brother and himself garnered.
"We were as well-known as Helmut Kohl [former Chancellor of Germany] back then," he recalled. "You couldn't go anywhere. The tabloid press was huge.
"It was the same for me. I thought to myself 'I'll be so happy when it's over at some point'."
The 46-year-old former driver also recalled his "good" relationship with his brother when he was a young teenager.
"It was always good," he said. "But we have a difference of six-and-a-half years. Michael was out of the house early. At 16, he was gone when he started an apprenticeship. I was only 10 at the time."
But during Ralf's formative years in karting, his brother was always on hand to offer him a helping hand of advice.
"He worked with me right at the beginning – that was very helpful. We practised overtaking. Then in Formula 1 it was a bit different, but very nice there too.
"We had a good childhood, we spent a lot of time together. We looked forward to the winter when the kart track was closed and we had more time for ourselves. That was great.
"We had a great time together, especially at such a level and in the most beautiful places in the world. Those were good times."
Gallery: The beautiful wives and girlfriends of F1 drivers
Keep up to date with all the F1 news via Facebook and Twitter