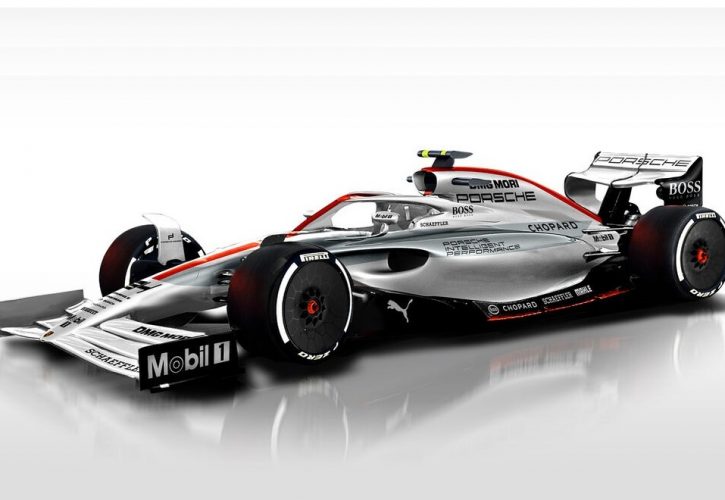 Formula 1's next generation power unit will reportedly no longer feature the costly and complicated MGU-H hybrid element, a change that could pave the way for Porsche and Audi to join F1's pool of engine suppliers.
Formula 1's stake holders are advancing in their efforts to define the sport's future engine regulations that are expected to be introduced in 2026.
Efforts involving F1, the teams and the FIA have been underway for some time to produce less complex and thus less expensive regulatory platform in a bid to reduce existing costs but also to attract additional engine suppliers to the current group that consists of Mercedes, Ferrari, Renault and Honda - or as of next year, Red Bull Powertrains.
According to a report from Auto Motor und Sport, all parties currently sitting at the table, including Porsche and Audi who were offered early on a seat in the talks, have agreed to the future engine's definition.
The defining point is the scrapping of the MGU-H which converts heat from an engine's turbo charger to energy and then stored.
However, stripping the hybrid element from the engine will require boosting the power generated by the MGU-K which fulfills a similar energy conversion role by tapping into the kinetic movement of the rear axle.
According to AMuS, the MGU-K's capability will be augmented to 350 kw/h (476 bhp) of power, a significant boost from the current 120 kw/h (163 bhp) threshold.
But boosting the MGU-K's capacity to harvest and deploy the required energy will imply a battery size and weight increase.
While the new engine specifications will equate to significant production cost reductions that will directly benefit the teams financially, implementing the changes - with energy recovery restricted to a car's rear axle - won't be without their engineering challenges.
However, a grouped initiative to devise a new less costly engine regulation that caters to the VW Group's interests and that could lure into the sport two iconic manufacturers such as Porsche and Audi is well worth the effort, regardless of the engineering challenges at hand.
It's early days still, but Red Bull is expected to be a main beneficiary of the VW Group's involvement, with Red Bull Powertrains potentially partnering with either Porsche or Audi from 2026 when F1's next engine cycle gets underway.
Gallery: The beautiful wives and girlfriends of F1 drivers
Keep up to date with all the F1 news via Facebook and Twitter