Aston Martin team owner Lawrence Stroll says his team won't rely on one individual to achieve success in Formula 1 – such as a star driver or designer – but on the best efforts of every member of the outfit's 700-strong workforce.
Amid Aston's human resource build up and the erection of its new factory complex at Silverstone, rumors emerged last month that the ambitious British team had set its sights on luring Red Bull design guru Adrian Newey to the outfit.
However, despite Aston Martin's interest and a potentially lucrative offer, Red Bull team boss Christian Horner confirmed that F1's genius designer will remain at Milton Keynes for the foreseeable future.
But Stroll underscored the relevance of other hirings it has undertaken – like former McLaren man Martin Whitmarsh who will lead Aston's Performance technologies division that will have oversight on the F1 team – as well as the importance of putting together a strong coherent group sealed together by a common culture and passion.
"I think Adrian's a unicorn – he's very special, maybe exists once," Stroll told the F1 Beyond the Grid podcast. "
"But I guess you've followed recently in the last several months, all the announcements we've made of the top executives and senior management we've hired in the industry.
"One of them happens to be Dan Fallows, who was a chief aerodynamicist working for 12 years under Adrian. So, maybe if we don't have Adrian, we have Dan.
"But I believe it's not about one person, it's about teamwork. It's going to be about 700 people and I'm sure if Adrian was sitting here, he'd say the same thing.
"I can't speak for him, but for us it's going to be about 700 people.
"[We want] a winning culture, dedication, passion, work ethic. You want to have the passion that I've got to do better than my competition."
As ambitious and driven as Stroll has proven to be, the Canadian billionaire says his team's success in the future won't be determined by championship wins, but rather by its ability to field a car capable of winning on any given Sunday.
"Winning would be the icing on the cake, but it has to have the ability, each weekend, to be able to win," said Stroll.
"It is like every business I have ever run in my life. I have a great track record of winning in everything I have done.
"There is nothing closer to my heart or am more passionate about than this business and for me, winning here doesn't necessarily mean winning the world championship, it means having a winning team that is capable each weekend of winning the race."
A major ingredient to Aston's success will be its new state-of-the-art factory and wind tunnel that are currently under construction at its base at Silverstone.
The estimated £200 million investment in the facility will be money well spent according to Stroll and a crucial step in Aston's forward march.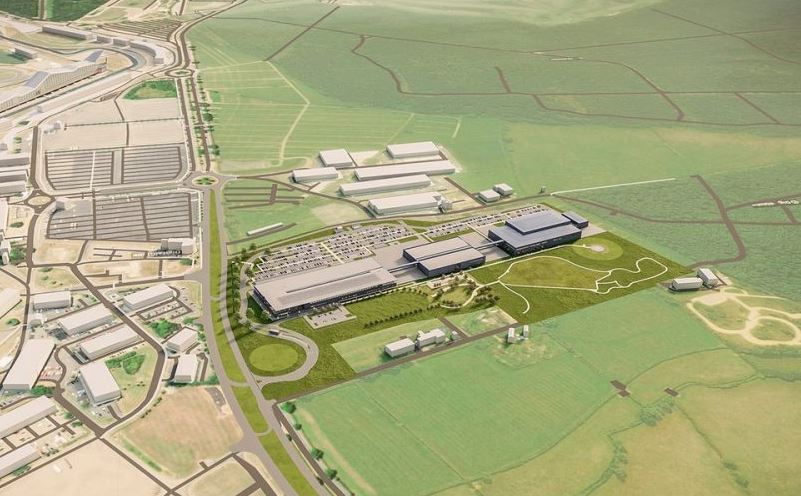 "We need these new facilities to provide us the tools and the processes," explained the 62-year-old. "We're going to have our own wind-tunnel, you know what that means for a Formula 1 team, it's dramatic.
"A lot of technology's happened between the last one being built in 2004 and today.
"So I'm realistic, we need the right time without pressure to put together the right team of people, which we're doing, and we started two years ago.
"We need it all to come together. The facilities will be complete in the next 18 months, and then it's a question of time – it's like building any business."
Gallery: The beautiful wives and girlfriends of F1 drivers
Keep up to date with all the F1 news via Facebook and Twitter