Two-time F1 world champion Mika Hakkinen will team up with Valtteri Bottas to lead Team Finland's efforts in next February's Race of Champions event.
The ROC will return next year, three years after its previous edition that took place at the Autodromo Hermanos Rodriguez in Mexico City in 2019.
Participating countries are lining up their contenders but Hakkinen will return to action at Pite Havsbad, in Sweden, with Bottas as his sidekick.
"I'm very excited to be back racing again and to finally be able to participate in the Race Of Champions," said the 53-year-old former McLaren driver.
"It will be very different from racing in Formula One, but I love competition and it's so spectacular driving on snow and ice.
"I'll try to get some practice at my place in the north of Finland before the event."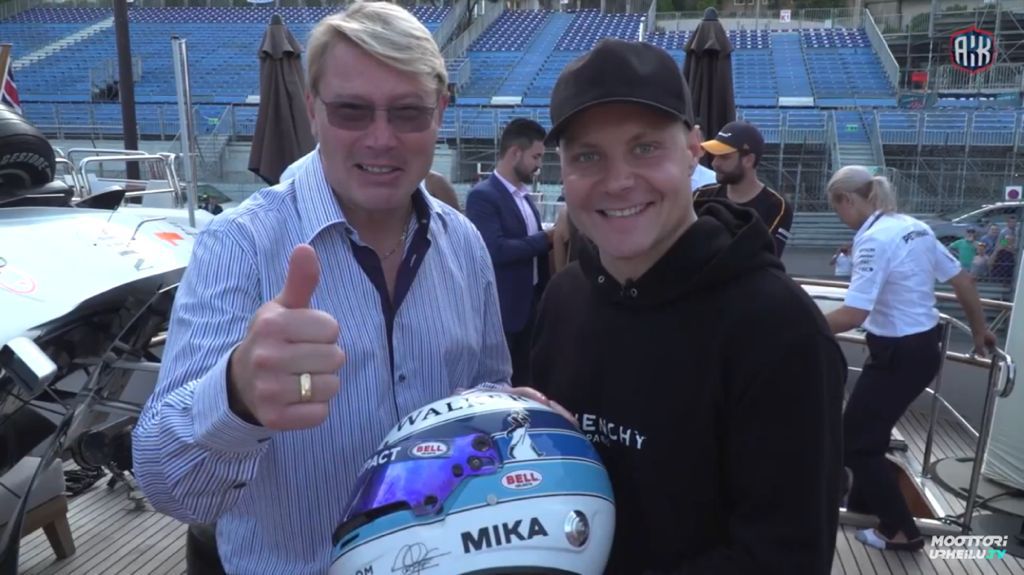 Bottas, who will move from Mercedes to Alfa Romeo next season in F1, is delighted to join forces with - and also challenge - his fellow flying Finn.
"I'm very happy to have him as my team-mate representing Finland in the ROC Nations Cup," said the 10-time Grand Prix winner.
"But then of course we have to try to beat each other in the individual Race Of Champions. It will be entertaining for the fans, whoever wins it."
Gallery: The beautiful wives and girlfriends of F1 drivers
Keep up to date with all the F1 news via Facebook and Twitter