Mattia Binotto says Ferrari achieved a great result in Mexico City but admitted that the team's relative performance was slightly disappointing.
Charles Leclerc and Carlos Sainz clocked in fifth and sixth at the end of Sunday's race, a result that generated a healthy 18-point harvest which, coupled with McLaren's single-point result, has put the Scuderia 13.5 points ahead of its rival in third place in the Constructors' championship.
"If I look at the last races, I think we had a pace which was a lot closer to the top teams," said Binotto, who monitored his crews from Maranello last weekend.
"And for a while today, it was somehow nine-tenths a second. So I think in terms of the relative gap to the top cars, we are a bit behind.
"Honestly, I was hoping coming to Mexico where we know somehow as well the power unit counts less, because it's a circuit that is less power sensitive, to have a better overall relative performance, which has not been the case.
"We struggled a bit on performance in qualifying, we struggled as well [in the race] compared to the best cars."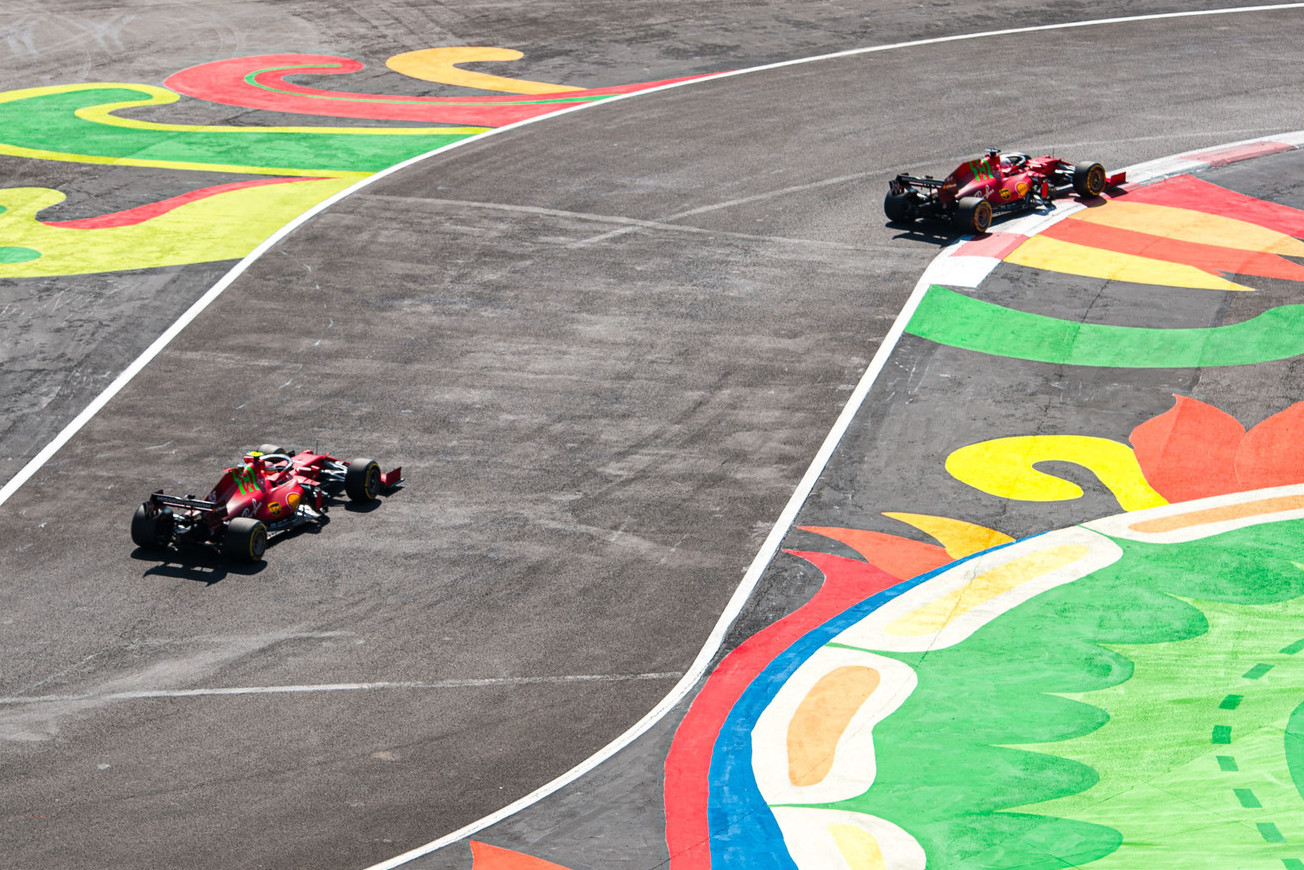 Case in point: both Leclerc and Sainz took turns trying to catch AlphaTauri's Pierre Gasly. To no avail as the Frenchman's fourth-place remained out of reach for Ferrari's contenders.
"I think the fact that Gasly has been ahead of us is another sign," added Binotto. So, certainly he did very well, so well done to Gasly and AlphaTauri.
"But I think that today we could have finished, or I was at least hoping to finish ahead of the AlphaTauri and closer to the best."
Ferrari's strategy of swapping positions between its drivers in their bid to reel in Gasly appeared to generate a few tensions, as reflected by Leclerc's seemingly tardy decision to yield to his teammate.
The Monegasque later denied that he had deliberately delayed the move, insisting the contingency plan had been discussed beforehand, which Binotto confirmed.
"It's a scenario we discussed this morning during our usual strategy meeting," he said.
"We knew that at some stage in the race, maybe because we somehow made a different strategy between the two – one stopping early, the other one staying longer on track and the one staying longer with a tyre disadvantage by the end of the race - that this could have been maybe an opportunity to try to catch up to the driver ahead, who was Gasly.
"But that was on paper, and we said by doing that, we would have given an advantage to one of the two drivers.
"So we stopped with the intention to try to catch up Gasly and then swap back if that would not have worked and we did it. So I think it has been a good team spirit."
Gallery: The beautiful wives and girlfriends of F1 drivers
Keep up to date with all the F1 news via Facebook and Twitter