Former two-time F1 world champion Mika Hakkinen says that Lewis Hamilton is now in pole position to claim another world championship, despite the fact that the Mercedes driver is still currently lagging in the drivers standings.
Hamilton has reigned in Max Verstappen's lead to just eight points with two races remaining, and Hakkinen believes that the momentum is now with the Briton heading to Saudi Arabia and Abu Dhabi.
"If Formula 1 was a tennis match I would say that it was 'advantage Hamilton' following his dominant wins in Brazil and Qatar," Hakkinen wrote in his latest column for Unibet.
"Although Max Verstappen leads the world championship by eight points, Mercedes has responded by giving Lewis Hamilton a car with which he can really fight to defend his title," he explained.
Hakkinen said that the way both drivers had recovered from penalties in the most recent races demonstrated that they were in a league of their own this year.
"Just like Lewis did in Brazil, Max recovered quickly in [Qatar], moving into fourth place on the first lap," he said. "The world championship rivals were on another level, the competition far behind."
Hakkinen had also taken a keen interest in the way that the intensity of the battle on track between Hamilton and Verstappen had spilled over in the paddock between the two teams.
"In my opinion we are seeing a sporting war between Mercedes and Red Bull," the Finn suggested. "It's a battle between Lewis and Max, team bosses Toto Wolff and Christian Horner, and the 2000 people who work for them.
"We have already seen some tense moments and I know we will see some more," he added. "In the middle comes the FIA with an incredibly tough job to do. They made some difficult decisions in Brazil, and they had to do the same in Qatar.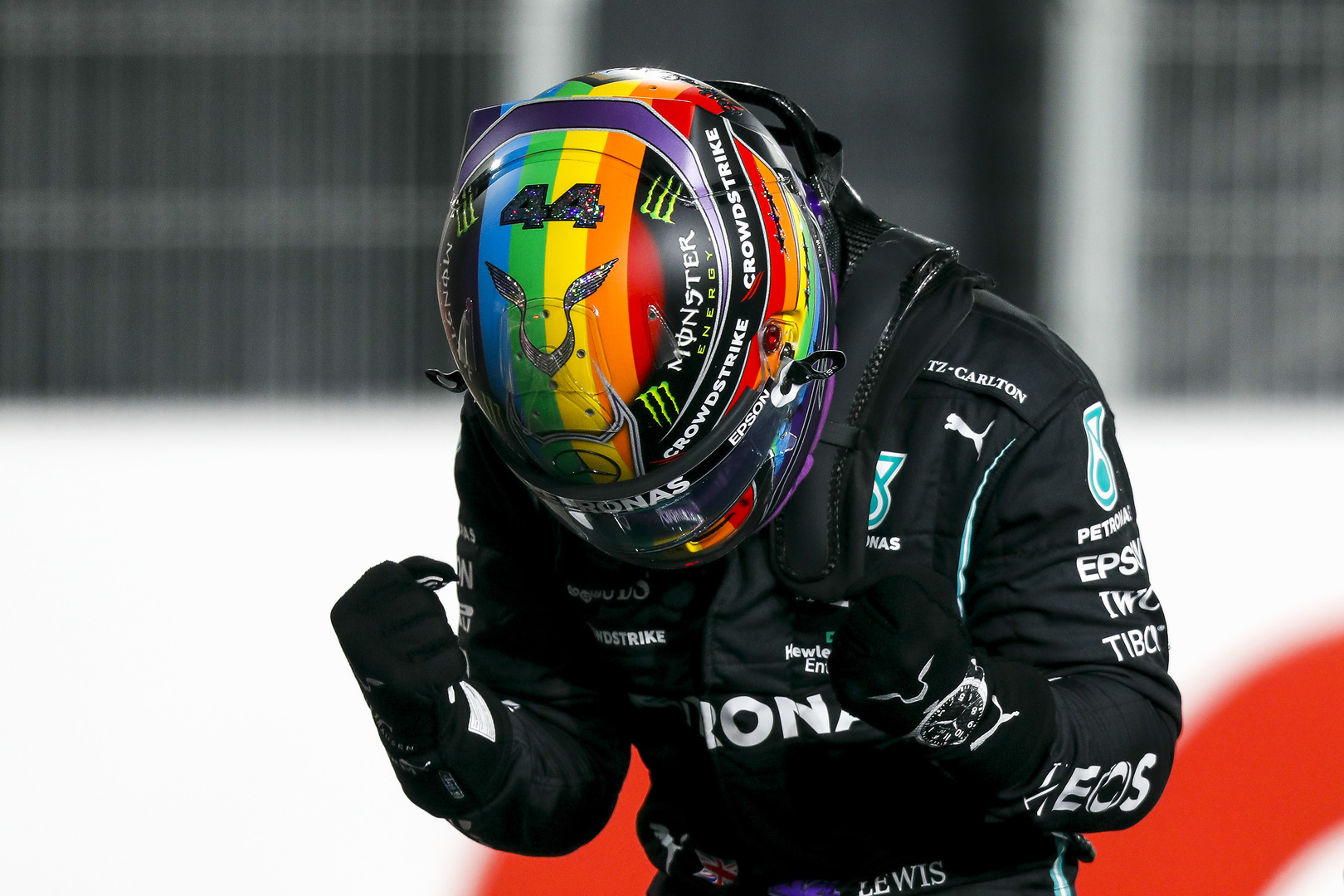 "What it shows is that the officials are trying hard to take a balanced approach, to let the drivers race but also to make everyone remember that the rules have to be followed. Otherwise, we have chaos."
Although Hamilton has succeeded in catching Verstappen in the driver's championship, the team situation is very different. Qatar saw Red Bull reduce Mercedes margin in the constructors standings to just five points.
"With Max only eight points in front of Lewis, and Mercedes five points ahead of Red Bull in the teams' championship, both championships could swing either way," noted Hakkinen.
"Max could even win the World Championship in Jeddah if Lewis has a bad result. But on a circuit that seems to favour cars with good straight line speed.
"[With] Mercedes planning to use the 'Brazil engine' in Lewis's car, the defending champion will be looking for nothing less than a win.
"If Lewis wins again in Saudi Arabia and sets fastest lap, with Max finishing 2nd - a strong possibility - the two drivers would go to the final round of the World Championship in equal points.
"It would be an extraordinary end to what has been an amazingly close season."
Gallery: The beautiful wives and girlfriends of F1 drivers
Keep up to date with all the F1 news via Facebook and Twitter