Williams chief executive Jost Capito says Alex Albon and Nicholas Latifi will be on equal footing at the Grove-based outfit in 2022.
Williams signed up Albon following George Russell's long-expected transfer to Mercedes, the British-Thai driver resuming his F1 career after a year on the sidelines with Red Bull Racing.
Both drivers have an almost equal amount of F1 experience with Latifi having 39 starts under his belt while Albon has taken part in 38 Grands Prix.
"Of course, it's good for both," said Capito, quoted by Motorsport.com. "I think for Alex, it's great to have this second chance to come back and lead the team to move forward.
"He doesn't come in and say, 'Okay, I want to win races.' It is clear that he has to develop the team together with Nicky and us and all the engineers and everybody in Grove. And he seems to enjoy this role. He works very well with Nicky.
"We don't have a number one and number two, they are both treated exactly the same. And Nicky can put his mark, there is no doubt."
Albon and Latifi's working relationship at Williams will no doubt be helped by the fact that the two drivers are well acquainted, having competed in the FIA Formula 2 Championship together.
"Alex and Nicky raced together as teammates in 2018," added Capito. "So they know each other, they respect each other highly.
"George and Alex are personal friends. I think Alex is the perfect fit for the team at the situation where the team is now.
"For Alex I think it's a great second chance. And I'm sure he fits well in our environment. And we will have a lot of fun with him, and he with us as well. And I'm sure he will perform very well."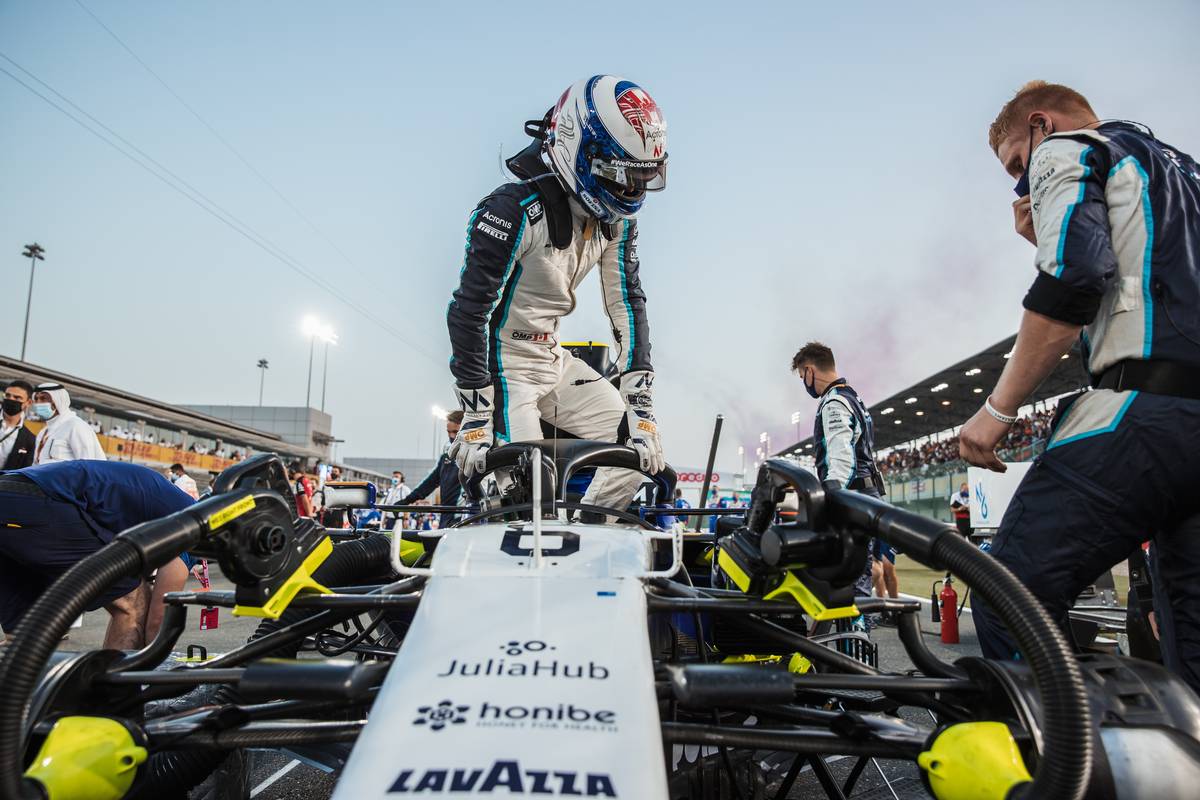 During his first two seasons with Williams, Latifi was inevitably up against a tough compare, with Russell consistently outpacing his teammate in qualifying or on race day.
But Capito nevertheless praised the Canadian for the progress he showed in 2021.
"Nicky has done a good job this year as well, when you look at all the qualifying results, some do not show that he had been in the position that he could have outqualified George, but situations where he was not in charge," said the Williams boss.
"And when you see the gaps, they were never really big. And of course, it's a big challenge to be the team mate of George. He did really well, and he improved a lot through this season.
"So I'm sure he can still improve, because it was just his second season. And the first season last year was a really strange season with COVID.
"And a lot of new circuits again this year, it was difficult for him again, and he did a brilliant job based on that."
Keep up to date with all the F1 news via Facebook and Twitter