Alain Prost says a falling out with Alpine CEO Laurent Rossi led to him being ruled out from the team's decision-making process and ultimately to his departure from the F1 outfit.
It was reported on Monday that Alpine had not renewed Prost's directorship and advisory role agreement with the Enstone squad.
But later in the day, the four-time world champion hit back at Alpine, expressing on social media his disappointment with the timing of the announcement, claiming that both parties had agreed in a joint release.
"I am very disappointed how this news has been announced today," Prost wrote on Instagram.
"It was agreed that we would announce together with @alpinef1team! No respect sorry!
"I have refused the offer made to me in Abu Dhabi for the 2022 season because of a personal relationship and I was right!"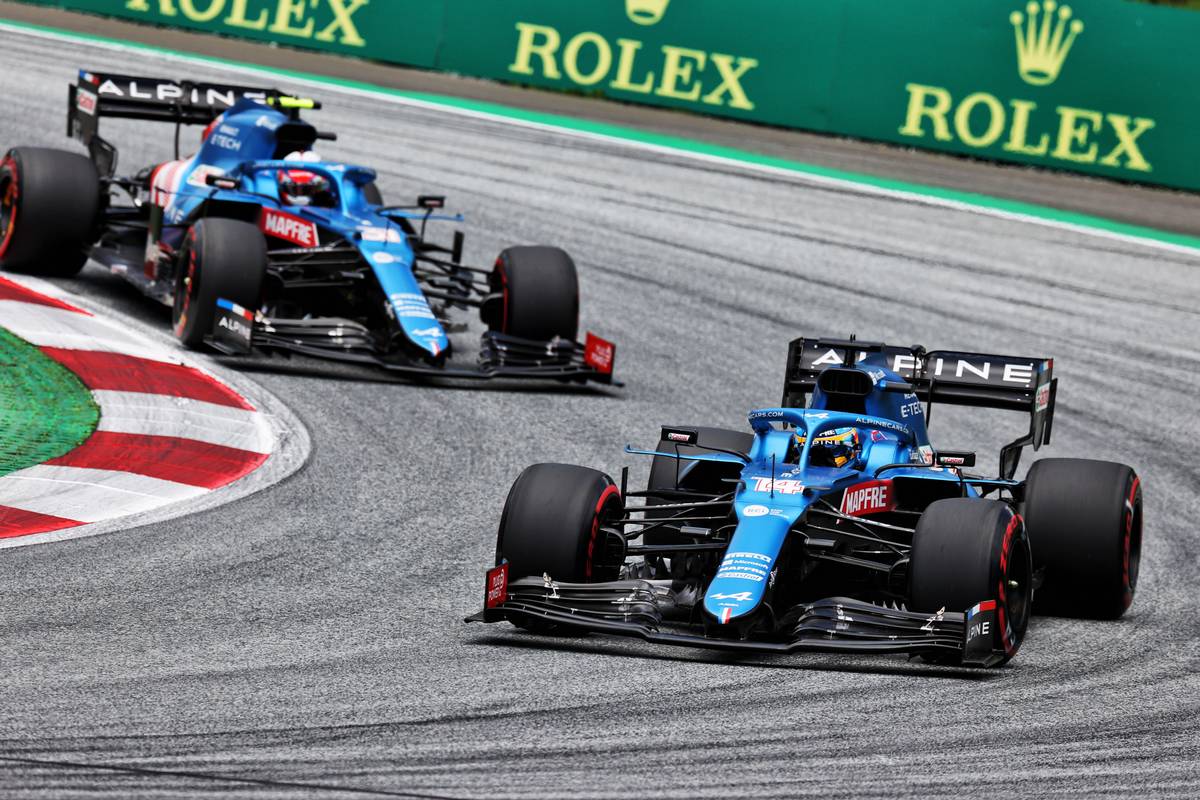 In an interview with French daily L'Equipe published on Tuesday, Prost elaborated on the reasons for his departure from Alpine, accusing Rossi of "jealousy".
"It's a question of respect," the F1 legend said. "Relations became a lot more complicated. I felt that there was a lot of jealousy.
"Laurent wants to work alone, and not be influenced by anyone. Actually, he told me himself that he no longer needed an advisor. He nevertheless offered me a contract in Abu Dhabi that I refused.
"Laurent wants to be in the light. What I'm interested in is the challenge of belonging to a team and being involved in certain decisions."
Prost says the winds of change started blowing last season, with Rossi progressively discarding the team's old guard.
"The 2021 season was very disruptive for me, in that I felt that the old ones had to go," Prost explained. "I accept the change because we don't have to do F1 always the same way.
"We can do it differently, and that is what throughout the last year has been done. But for me, it became too complicated.
"I was no longer involved in the decisions. Sometimes I did not even share in them at all, but I had to continue to put out the official word.
"Even as a member of the board of directors, I discovered certain decisions at the last minute.
"One might not be able to be heard, but at least one should be warned in time. It's a question of respect. Relations became more and more complicated.
"What I don't appreciate is the relationship and the lack of respect for people.
"When the team boss doesn't even say hello to you when you arrive at the circuit, it's because there's no more fun. There isn't even any respect anymore. And then it just can't work."
Prost's exit follows the departure last week of Alpine executive director Marcin Budkowski, and more changes could be in the works with racing director Davide Brivio also rumored to be leaving the team.
However, Alpine's upper management voids are expected to be filled in short order, with former Aston Martin F1 chief executive Otmar Szafnauer expected to join the Enstone squad as its new team principal.
As Alpine aims to improve its position in F1's pecking order this season following the introduction of a new set of technical regulations, Prost revealed that Alpine's all-new power unit was suffering from reliability issues.
"One has on the engine a little topic of reliability," said the 51-time Grand Prix winner who added that it was "hard to answer" whether Alpine will be able to win in 2022.
Keep up to date with all the F1 news via Facebook and Twitter