Former FIA president Jean Todt will not be returning to Ferrari in 2022, with executive chairman John Elkann reportedly deciding against a renewed collaboration with the Frenchman.
Rumors of Todt's return to the House of Marnello in a consultancy role had been lingering for over a month, sustained by the outgoing FIA president himself who recently admitted that if an offer from Ferrari were to come his way, he would consider it "with due care and caution".
From 1993 to 2008, Todt enjoyed a successful 15-year spell with Ferrari that saw the Frenchman mastermind the Scuderia's return to championship winning status.
Although it took the better part of six years for Ferrari to build its success, the Italian outfit was the sport's dominant force from 1999 to 2004, with the Scuderia winning six consecutive Constructors' championships under Todt's leadership and five Drivers' titles that were the exclusive ownership of Michael Schumacher.
Todt guided Ferrari to two more world crowns in 2007 and 2008 before leaving Maranello and assuming the Presidency of the FIA in October 2009.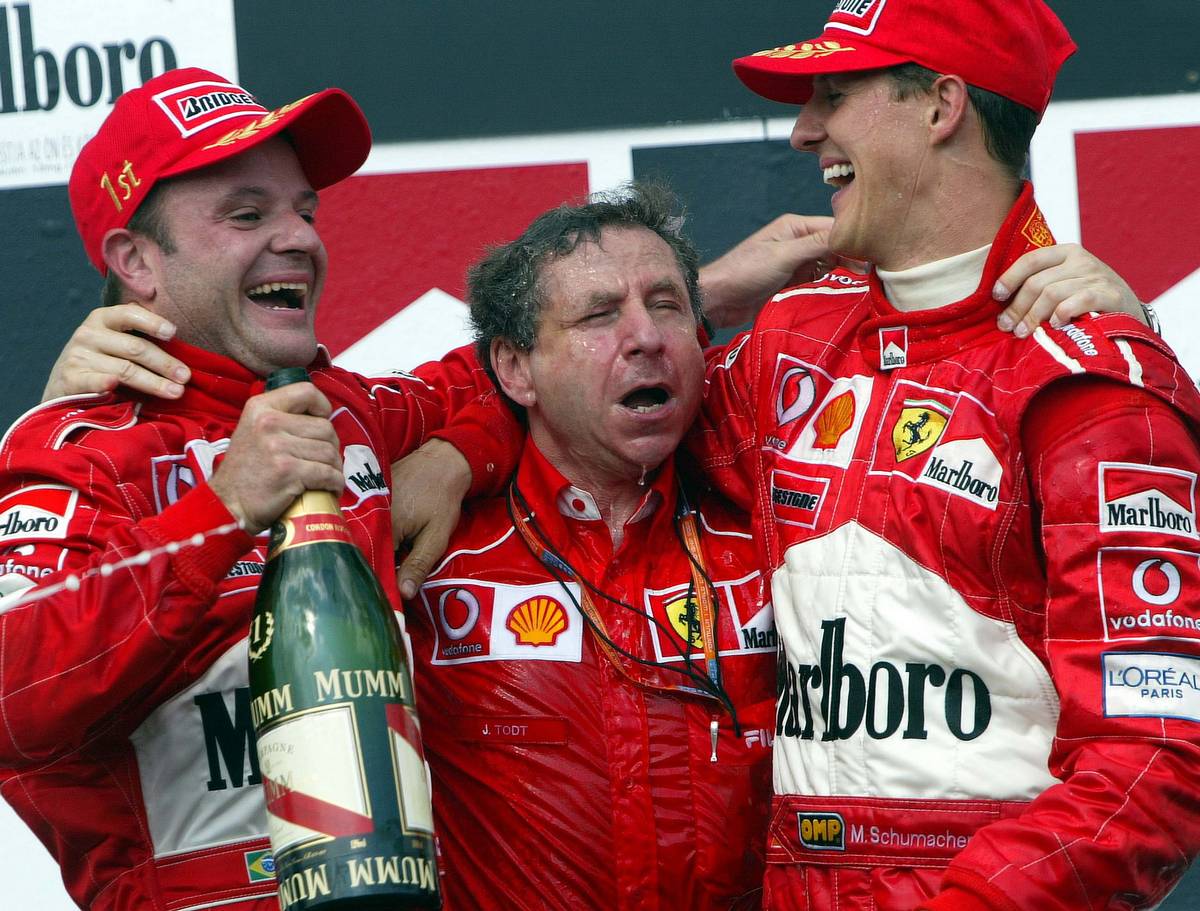 In December, reports in the Italian media claimed that Todt had been approached by Elkann, with an advisory role with both Ferrari and the Scuderia allegedly discussed by the two men.
But veteran F1 reporter Mark Hughes says the Ferrari executive chairman had second thoughts about employing Todt and has now dismissed the possibility outright.
"There is a lot of turbulence at corporate Ferrari at the moment, with various firings and movements, but for now it seems not to be affecting the Scuderia," wrote Hugues for Motorsport Magazine.
"Having Todt there forming the link to the corporate side would have freed up Binotto in keeping Elkann – who is not a racing man and is also CEO of the whole automotive holding company of which a slice of Ferrari is just a small part – apprised of plans and progress.
"But after being discussed at corporate level, Elkann has reportedly changed his mind, leaving 75-year-old Todt definitively free to spend his time on other projects dear to his heart."
Hugues hints at Todt's potential return to Maranello as a move that would have inevitably been frowned upon by Ferrari's rivals as it would have allowed the Italian outfit to boost its political weight in F1.
Queried last month on the Todt rumors, Scuderia boss Mattia Binotto neither confirmed nor denied the reports.
"What I can say is so far it is only speculation," said the Swiss engineer at the time. Personally, I have worked with Jean Todt. He has been my boss and I think I learned a lot from him.
"It has been an honour to work with him and I would say that as well, whatever will be the case in the future, it will still be an honour for me to work together with him because I still believe that there is still much to learn."
Gallery: The beautiful wives and girlfriends of F1 drivers
Keep up to date with all the F1 news via Facebook and Twitter