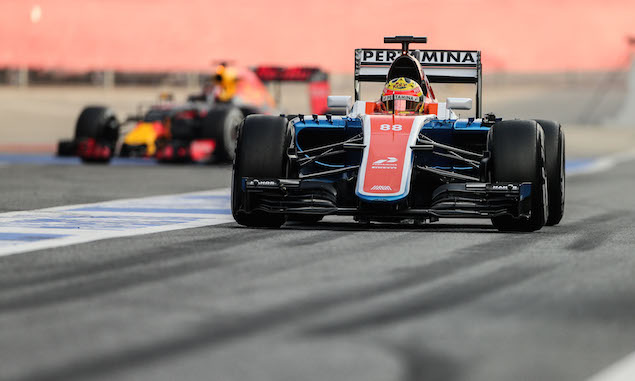 Rio Haryanto says his crash on the final day of the first test was due to him "finding the limits" of the new Manor.
Having had a spin at Turn 4 on Wednesday, Haryanto again made an error at the same corner on the final day of the opening test, going off and hitting the barrier. The rear of the Manor was damaged which ended his running with over two hours remaining and Haryanto admits he simply pushed beyond the car's capabilities.
"I was getting used to the car and finding the limits of the car, so I went a little too hot in turn four," Haryanto said. "Unfortunately there was damage on the car so we couldn't finish the afternoon session.
"We had good morning sessions where we managed to follow our run plan and we managed to find improvements with the car, then hopefully I could still learn more for the next one"
Haryanto says he was looking to find performance with each run during the first test but will focus on not making the same error twice.
"Every time we go out there has always been some set-up changes and I want to improve myself. I am pushing hard to get the maximum out of me and the car and we see [on Thursday] I make a mistake, I have to learn from that and not to repeat again."