Aston Martin team boss Mike Krack believes that Sebastian Vettel's underperformance and litany of troubles during the Australian Grand Prix weekend were down to the outfit's car, not its driver.
After missing the first two races of the season due to Covid, Vettel kicked off his 2022 campaign in earnest in Melbourne.
But it was a catastrophic start for the four-time world champion, marked by limited mileage, an engine issue on Friday and crashes in qualifying and on race day.
Yet Krack feels that the root cause of his driver's issues more likely sits under the skin of Aston's AMR22 rather than with its driver.
"Fortunately, I'm happy that Seb is fine after all these incidents, but I think, if someone like him, a four-time World Champion, has the issues that he was having this weekend – this is not down to not driving, because he has driven the car," reasoned Krack.
"We need to really look at what the car is providing him, what feedback he gets from the car. Him being off so much as he has been this weekend is not normal."
Krack doesn't believe that Vettel's late start and therefore limited mileage onboard Aston's car has been a factor in the 34-year-old's disastrous weekend.
"I do not think that this is related to having two missed races," Krack commented.
"I mean, he has been a multiple winner in Melbourne. He knows where he is here, he has had some tests with the car.
"I think it [would] be really easy to say he was not there for two weekends. [With] a driver of that class, we really need to check what tools we are giving him."
Vettel's Australian Grand Prix ended after 23 laps when he lost control on the exit of Albert Park's Turn 5 and hit the wall, inflicting terminal damage to his car.
But contrary to his team boss, the Aston charger felt that his disrupted sessions on Friday and Saturday and lack of mileage did have a bearing on his race, as they perhaps enticed him to push hard on Sunday to make up for the lost ground, and that approach always carries a degree of risk.
"Obviously, I tried to get the best out of the car that I can and with hindsight maybe I was pushing too hard," admitted Vettel.
"It was more challenging not to have the running, obviously partly because we lost time with the car, and then with the Saturday morning incidents so doesn't help, but I'm sure it will get better.
"It can't get any worse," he said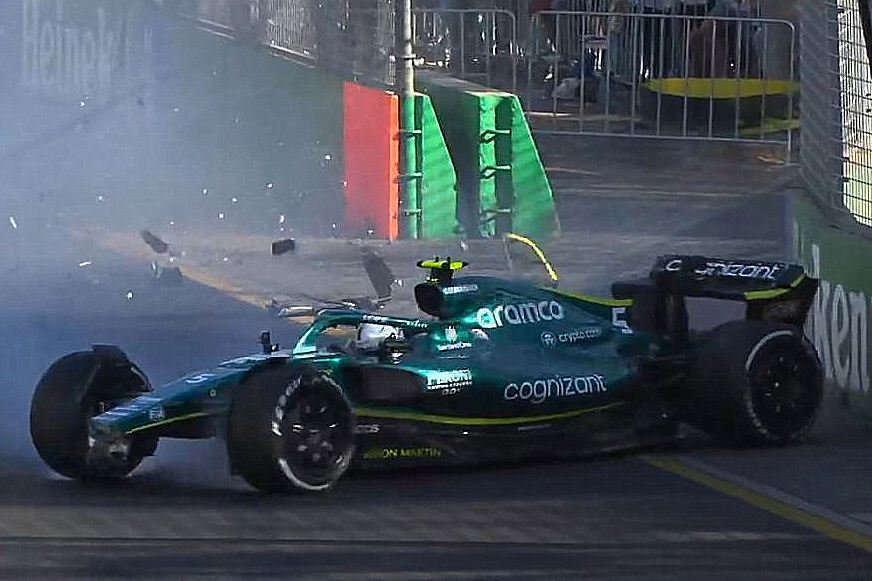 While Vettel undeniably bears part of the responsibility of his botched Australian weekend, it's also clear that Aston Martin – now the only team on the grid without any points on the board - is fielding a problematic car, with issues that it is struggling to solve.
Krack shed light on where Aston's AMR22 deficit resides.
"In Formula 1, if you're not performing, it's normally quite easy to identify the reasons why teams are performing and others are not, aligning with aerodynamics and car weight at the moment," said Krack.
"While we've made progress on the weight side, we have struggled on aerodynamics.
"This is something we need to really focus on. I don't want to go into the complete detail, but the reasons for the performance are normally in that area, and for us, it's the same – everything becomes much more difficult.
"The better aero you have, the easier everything gets. The drivers are happy, the results are a bit better, so everything gets easier. And, if not, you put everything in doubt."
Keep up to date with all the F1 news via Facebook and Twitter