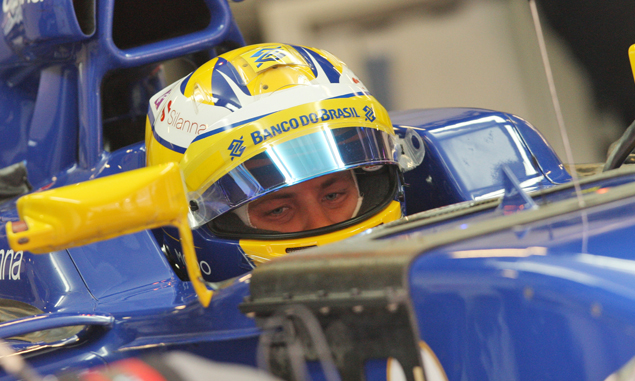 Marcus Ericsson is confident that returning for a second campaign at Sauber in 2016 will prove to be a "big advantage", with the Swede also ramping up physical preparations over the winter.
Ericsson made his F1 debut with the now defunct Caterham team in 2014 before finding refuge at the Swiss outfit the following year.
Having been eclipsed by rookie team-mate Felipe Nasr over the opening races, the 25-year-old then picked up the pace to deliver stronger performances and was confirmed for 2016 last summer.
"It's been great to stay with the team because obviously in motorsport many times you change teams between seasons and the first part of the year is quite tough because you get to know a lot of people and understand how they work," Ericsson told F1i.
"So for me to stay with the team and my engineers is a big advantage I think because I know them and they know me. That's been good and I think it will pay off. As for me, I have been working really hard over the winter on the physical side to be stronger and better prepared than ever."
Sauber did not have its new 2016 car – the C35 – at this week's first pre-season test in Barcelona, but Ericsson insists the opening group session was still useful for he and the team to practice ahead of the upcoming campaign.
"I have been trying and focus a bit on driving technique and as a team we are still able to do some tests that maybe last year we did not try so we can get some answers on that.
"We did some big setup work and the directions that we've found – even with the old car – maybe can fit right on the new car. If we have found something that really works well on the old car, maybe that will also work well on the new one. So even though it was not the new car it was still productive."
Sauber will launch its new challenger at next week's second test, which takes place at the Spanish Grand Prix venue from March 1-4.
Feature: The first test in numbers
Keep up to date with all the F1 news via Facebook and Twitter