F1 championship leader Charles Leclerc recently had an opportunity to drive the 1979 race winning Ferrari 312 T4 of one the Scuderia's most legendary drivers, the great Gilles Villeneuve.
Needless to say, Leclerc was 15 years away from being born when Villeneuve mesmerized fans and rivals alike with his flamboyant driving style that endeared him to so many.
On the 40th anniversary of Villeneuve's passing, Formula 1 released a video of Leclerc's track day with the iconic car, a moment shared by the Monegasque with Villeneuve's then good friend and rival René Arnoux.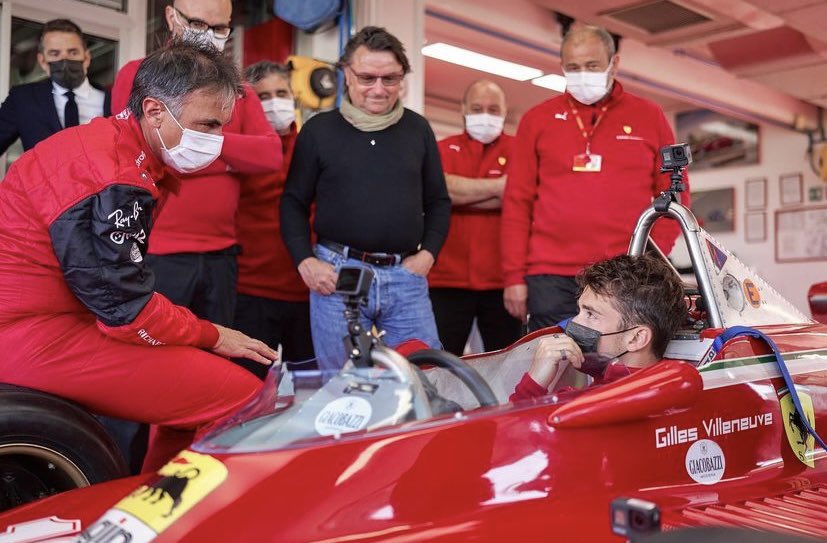 "It makes me emotional to be the driver chosen to drive this car today," said Leclerc.
"Gilles Villeneuve was extremely special. I think as a personality, I think he just had something very likeable, and people could probably recognize a bit of themselves in Gilles.
"And whenever he was putting the helmet on he was a completely different person, an animal and really pushing the limit of this car.
"He left this passion within the team, he's just a legend."
Check out the video of Leclerc's memorable run at Fiorano in the tweet below.
Charles Leclerc takes a very special car for a run on the 40th anniversary of the passing of F1 icon Gilles Villeneuve #SalutGilles @ScuderiaFerrari

— Formula 1 (@F1) May 8, 2022