Jenson Button says McLaren boss Zak Brown's negative comment on Daniel Ricciardo's lack of performance will have "hurt" the Aussie and done little to boost his spirits.
Ahead of last weekend's Monaco Grand Prix, Brown candidly stated in an interview with Sky Sports that Daniel Ricciardo had not met McLaren's expectations since moving to the Woking-based outfit at the start of last season.
Although Brown said that McLaren would continue to work hard with its driver to improve his performance, especially relative to teammate Lando Norris who has consistently outpaced Ricciardo during their tenure together, Button questioned the helpfulness of the McLaren boss's remarks.
"Zak is his own man and I can't change his thoughts and what he says, but I was surprised that he came out and said that.
"Everyone within the team should be protecting these drivers.
"It's a real mental game Formula 1. They all have immense skill but if your head is not in the right place, you don't perform.
"So, I was surprised Zak came out and said he was not meeting expectations.
"We all know that, but when your team principal comes out and says that, it definitely hurts. I think from Daniel's response, it hurt.
"I'm hoping that they have talked since the race and they can really focus on getting the best out of Daniel and the team around him for the rest of the year. Then we'll see where he ends up in the future.
"It's not an easy situation for a driver. And then everything we see - he had the incident and the engineer said, 'is the car okay?' And Daniel replied, 'I'm okay'. We all pick up on that as soon as we hear Zak be kind of negative about Daniel. It just spirals out of control.
"It's a tricky situation, and as we all know this is such a mind game Formula 1."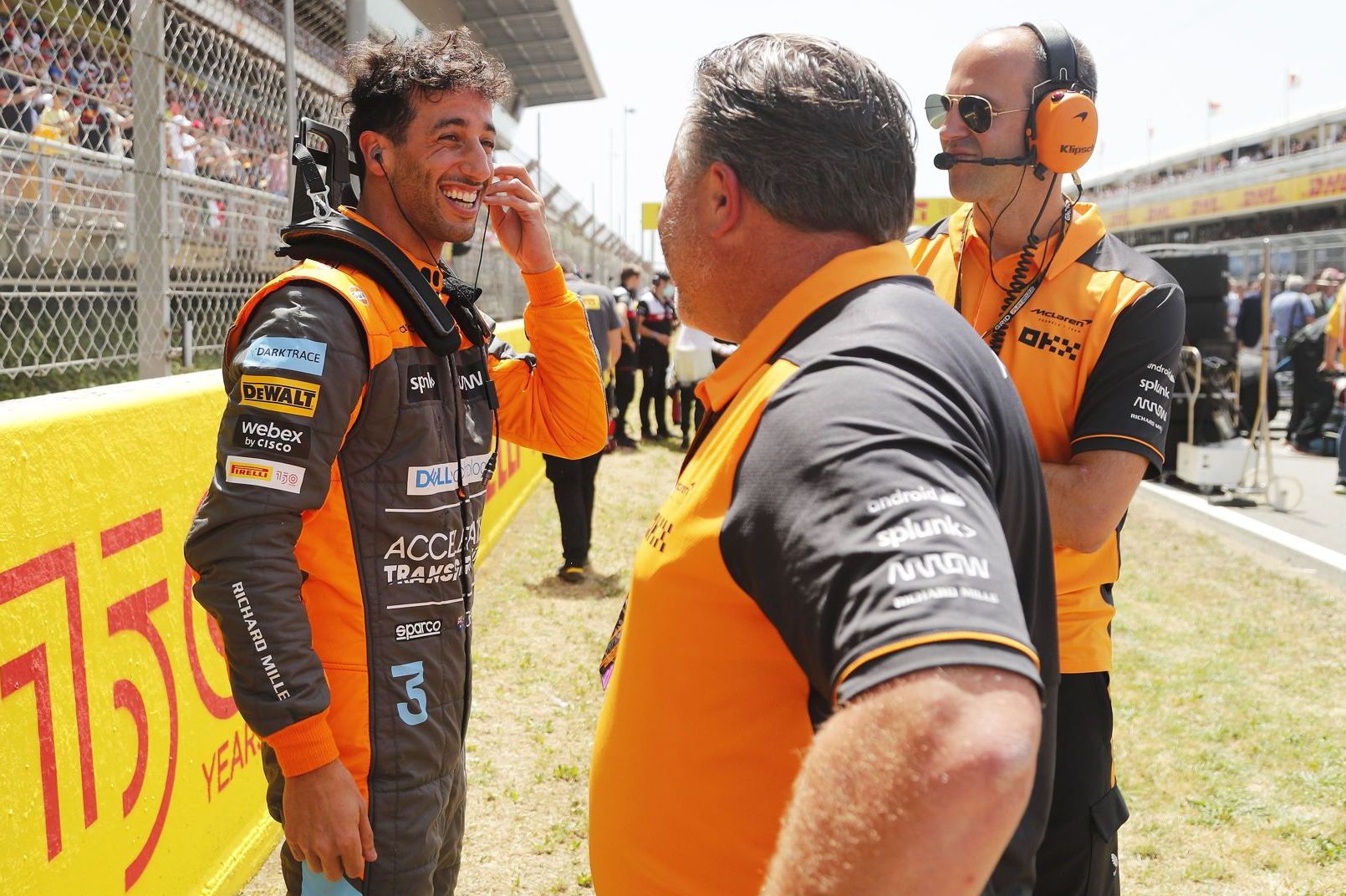 Although Ricciardo is contracted to McLaren until the end of 2023, Brown recently alluded to "mechanisms" in the Aussie's deal that may allow for an early termination.
"Daniel came into the team in a very strong position," commented Button. "I would say the contract is more in his favour, but there will always be clauses.
"To be fair, if a team doesn't want you driving for them, you don't want to be there - and vice versa. Normally there's an easier way out of it than just the clauses in the contract."
Keep up to date with all the F1 news via Facebook and Twitter