Three weeks after traveling back in time and entertaining fans at Silverstone the wheel of his ex-Nigel Mansell Williams FW14B, Sebastian Vettel rewound the clock to the roaring 1920s on Thursday at Le Castellet.
Ahead of this weekend's French Grand Prix, Vettel took to the Paul Ricard track onboard Aston Martin's very first Grand Prix car, a machine that took part in the 1922 French Grand Prix, a race held in the city of Strasbourg and that went down in history as the first Grand Prix with a massed start.
Powered by a 1,486cc unit that was good for around 55bhp, Aston's first GP contender was nicknamed the "Green Pea" and had a top speed of 85mph.
The car also carried two seats to accommodate the riding mechanic who was an essential crew member not least because part of his job was to pressurise the fuel tank via a hand pump.
"To have the opportunity to drive the car a little bit and do a little time travel is of course great," said Vettel ahead of his demo run. "I think it will be a challenge to get going at all."
But on Thursday, sporting a period attire, Vettel took to the track onboard the historic machine without any delay, the four-time F1 world champion accompanied by Sky F1's Johnny Herbert in the role of the not-so-trusty riding mechanic.
Check out our gallery of pictures of Vettel and Herbert's trip back to the early part of last century.
19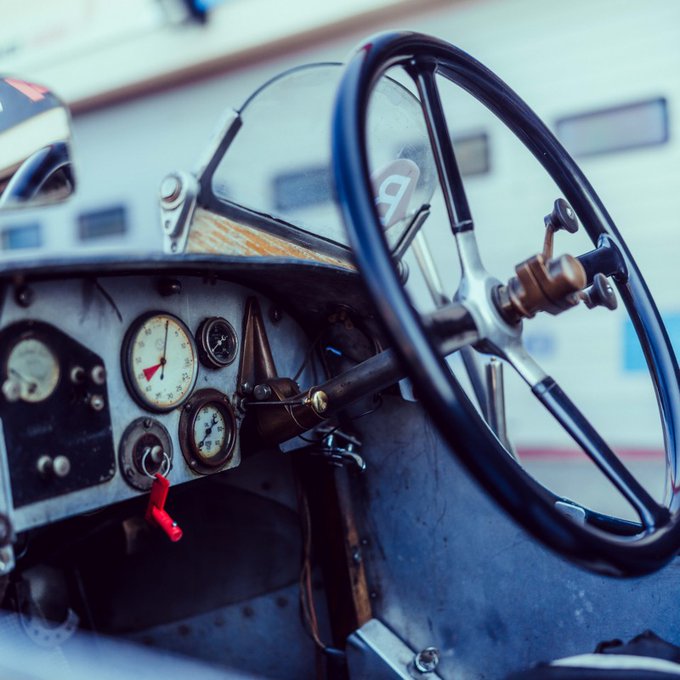 Keep up to date with all the F1 news via Facebook and Twitter