Ferrari team boss Mattia Binotto justified the team's disappointing display in Hungary by its car's unexpected lack of performance rather than by the race strategy that impacted Charles Leclerc's race.
Leclerc was leading proceedings mid-way through Sunday's Hungarian Grand Prix when he was called in for a tyre change, mainly to cover Verstappen own pit stop.
But the Scuderia opted at that point to put its driver on the hard tyre, a move that saw Leclerc fall down the order from where he was unable to recover, the hard compound rubber leaving him at a significant pace disadvantage relative to his rivals, including Sainz.
The Monegasque admitted after the race that he didn't understand his team's choice or why he was not allowed to extend his run on the mediums on which he felt comfortable.
Binotto elaborated on his team's strategic decision which, and not for the first time, proved sub-optimal.
"When we fitted the hard, our simulation was that it could have been a difficult couple of laps of warm-up," explained the Scuderia boss.
"It would have been slower to the medium for 10-11 laps, and then it would have come back and been faster than the end of the stint, and it was a 30-lap stint.
"We were trying to protect position on Max. It would have been too long certainly for the softs. Yes, it would have been difficult at the start of the stint, but it would have come back by the end."
Ferrari's decision to opt for the hard tyre - which was also a direct reaction to Verstappen's undercut stop - appeared to fail to take into account the compound's ineffectiveness in the race on the Alpine's of Fernando Alonso and Esteban Ocon.
But Binotto dismissed that observation, insisting Ferrari had monitored the Enstone squad's cars performance on the hard tyre while it had also considered not reacting to Verstappen's stop.
"Yes, we discussed it, so it's not that [the strategy] is all written in stone," he said.
"During the race and looking at what's going on, we have as well looked at what was happening with the other hard tyres.
"We took all considerations, we discussed what would have been best and that's the choice that we made. It certainly was not the right one today."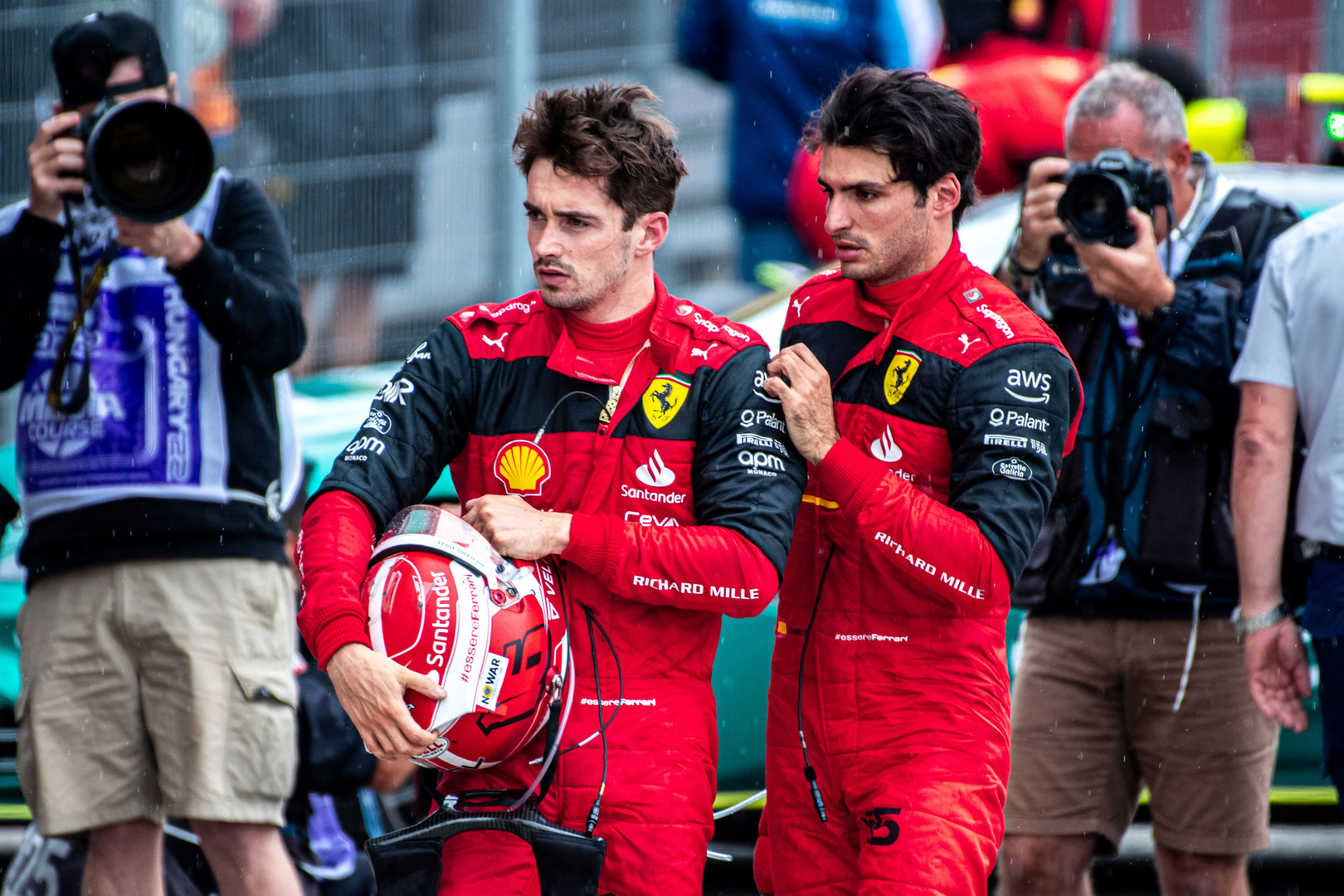 Ultimately, Binotto believed that Ferrari's relative lack of performance had been the team's main culprit of its defeat in Hungary.
"It's important to say that we believe that the car was not working as expected," Binotto said.
"We didn't have the speed we were hoping for looking back at the Friday, and the pace we had in the race conditions on Friday. So today was certainly different conditions, a lot cooler.
"But overall the speed today was not great enough, and whatever tyres we were using, I don't think we were as good as we were looking for."
Some simple math contradicts Binotto's assertion: Leclerc  was 16 seconds behind Verstappen at the finish line, his third and final stop cost him approximately 20 seconds. The bottom line? Ferrari could have won the Hungarian Grand Prix
Keep up to date with all the F1 news via Facebook and Twitter