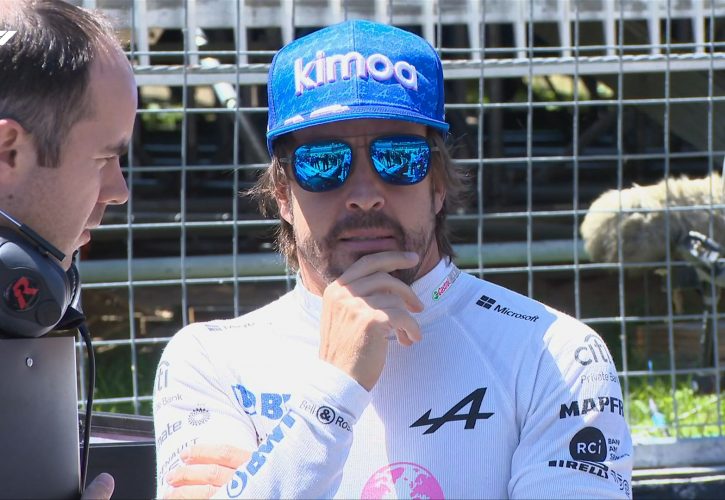 Felipe Massa admitted to being surprised by Fernando Alonso's move from Alpine to Aston Martin, insisting the British outfit has more to gain from the deal than his former Ferrari teammate.
The announcement ahead of the Hungarian Grand Prix of Sebastian Vettel's retirement from F1 set in motion a series of dramatic events that played this week, starting with the bombshell news of Alonso's transfer to Aston Martin.
The 41-year-old Alpine charger looked set to extend his allegiance to the Enstone squad, but a potential one-year deal is believed to have dissuaded the two-world champion to remain with the French team and opt instead for a change of scenery with Aston Martin.
The move came as a big surprise to Massa who is well acquainted with Alonso, having spent four years racing alongside the Spaniard at Ferrari.
"First of all, Fernando is an amazing driver," Massa told Sky Sports' Any Driven Monday show.
"I had the chance to be teammates with him [for a] long time [at] Ferrari. I learned a lot with him, so he's, in my view, one of the best drivers in Formula 1.
"It was a little bit strange to hear that decision from him to sign with Aston Martin."
Last year, Aston Martin embarked on a multi-year journey to build itself up as a genuine contender for the world title. But the prospect of moving significantly up the grid next year is remote, which has led many to questions Alonso's motives.
"To be honest, if you want to hear what I have to say, I think Aston Martin has a lot to gain with Fernando there," Massa continued.
"I don't know if Fernando has a lot to gain by being there with Aston Martin, in my view.
"The most important thing for Fernando is to have a competitive car in order to show what he's able to.
"But, if things stay the way it is now, Fernando [could be] fighting for 10th, 11th, 12th, 13th position.
"So this, I don't think will be really interesting for him."
As for Vettel, F1's future retiree gets a big round of applause from Massa who commended the German for his outstanding career in F1.
"I think it's important to speak about Sebastian Vettel, because he's a driver that deserves all the applause for his career, for everything that he did" Massa added.
"[He won] many championships, he won in many different categories. He's, in my view, a very important driver in the history of Formula 1, so he deserved definitely a good applause for everything that he did.
"In my view, it was a good decision for him to retire and to think about other things [in life] as well."
Keep up to date with all the F1 news via Facebook and Twitter