Lewis Hamilton revealed a little known secret to his fans in a recent in-depth interview with monthly magazine Vanity Fair, one involving a Hollywood superstar and the most upsetting phone call he ever had to make.
The seven-time F1 champion is the cover figure of the September issue of the popular pop culture, fashion and current affairs publication.
While he has wound down his frequent travels to the U.S. since the onslaught of the global Covid pandemic and with a reduction of his carbon footprint also in mind, to the point where he even ditched his private jet, Hamilton still catches up from now and then with many of his famous friends in Los Angeles.
While music and fashion are his biggest passions outside of F1, Hamilton has also taken a keen interest in Hollywood, an enthusiasm that led to a cameo in Zoolander 2 and to voice overs in Cars 2 and Cars 3.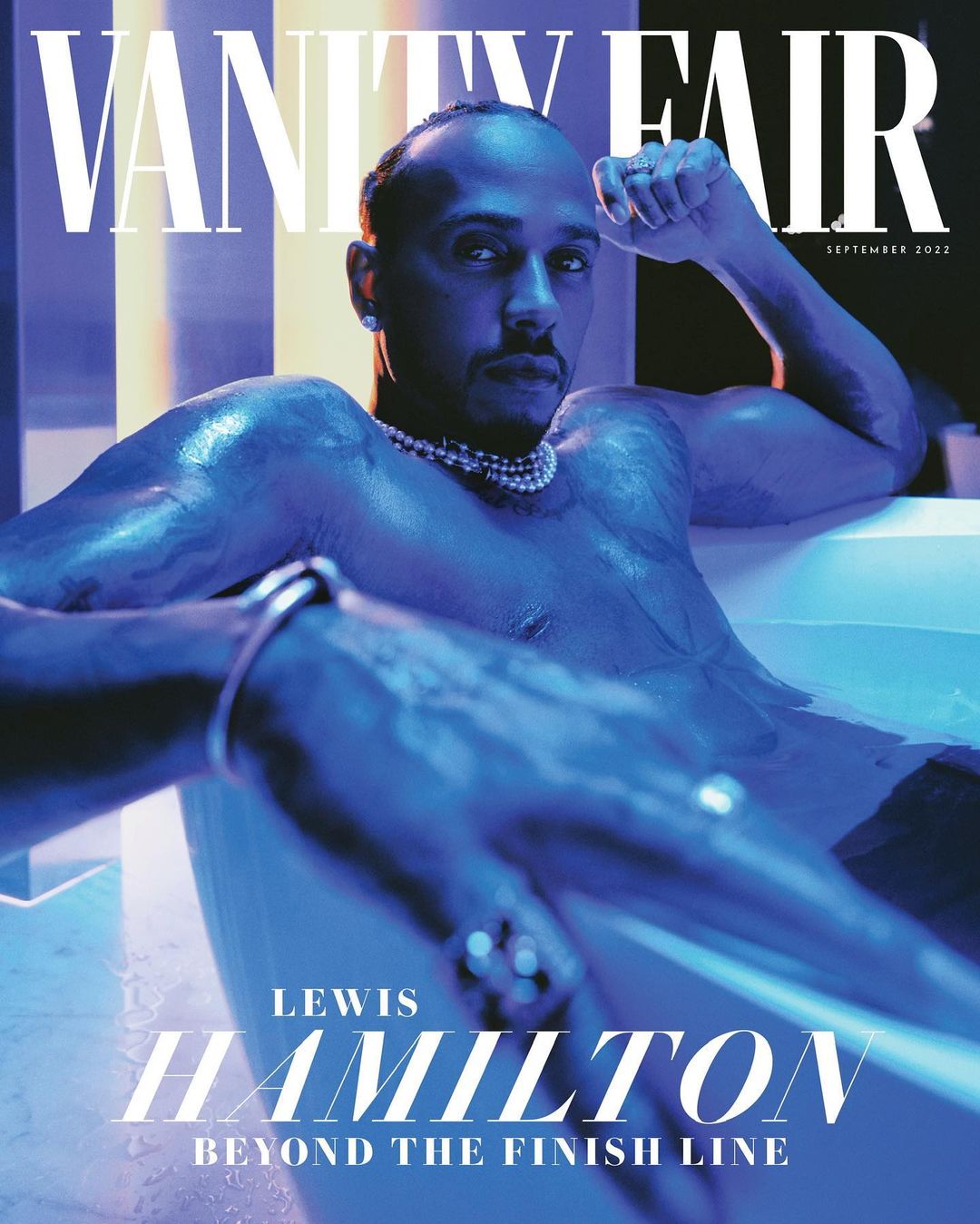 But several years ago, a massive silvers screen opportunity came knocking and it involved arguably Hollywood's biggest box office star
"Basically, I'm a friend of Tom Cruise," Hamilton told Vanity Fair. "One of the nicest people you'll ever meet.
"He invited me to his set years ago when he was doing Edge of Tomorrow, and then we just built a friendship over time."
As a child, Hamilton had seen the original Top Gun movie, and early on the young lad even dreamt of becoming a fighter pilot.
When news filtered a sequel to the famous block buster movie was in production – 'Top Gun: Maverick', Hamilton felt that he had to make a move.
"So when I heard the second one was coming out, I was like, 'Oh, my God, I have to ask him,' " he recounted.
"I said, 'I don't care what role it is. I'll even sweep something, be a cleaner in the back.'"
Cruise welcomed his F1 friend to the cast but told him that he wouldn't be an extra. Instead, he'd be one of the film's fighter pilots!
Hamilton floated into the wild blue yonder on the news, but unfortunately, reality quickly set in.
With filming taking place in the heat of the F1 season, availability would have been scarce which equated to an automatic no-go given the amount of preparation the role required and Hamilton's own sense of perfection
"I'm a perfectionist," he said, admitting that a lack of time made the project a veritable 'mission impossible' that even Ethan Hunt, or rather Cruise, couldn't solve.
Hamilton vividly recalled the phone call he reluctantly made back then to Cruise and to the film's director Joseph Kosinski.
"The most upsetting call that I think I've ever had - to let them know," he remembered.
There may well be a high-profile appearance on the silver screen for Hamilton in the future as the Mercedes driver is keeping taps on Hollywood.
He's even one of the producers of an upcoming Formula 1 movie directed by Kosinski and starring Brad Pitt.
And for the sake of the story's authenticity, he's been making his presence felt: "To hear the B.S. that's in the script because the Americans that are writing it are just getting newly accustomed to Formula 1."
Keep up to date with all the F1 news via Facebook and Twitter