Helmut Marko says Red Bull and Honda are engaged in talks over renewing their partnership in F1 to tackle the sport's next-generation power unit regulations.
In the past year, Red Bull has set up its own engine department at Milton Keynes, which has given it the ability to develop an in-house engine for 2026.
A collaboration between RBP and Porsche looked like a sure thing until the two companies called off their talks last month, having failed to find a common ground on how to move forward with their partnership.
Although RBP chief Christian Horner insists Red Bull is looking at an independent engine future in F1, it remains open to joining forces with an OEM that fits its DNA, meaning its ability to remain flexible and to make quick decisions.
Red Bull formally partnered with Honda from 2018 until last year, first with Toro Rosso and then with both of its teams.
While Honda no longer enjoys a full works presence as an engine manufacturer in F1, it remains Red Bull's power unit supplier based on a technical partnership deal that runs until the end of 2025.
But the two companies could formally unite once again in the future.
Read also:
"For the electric part, we don't have all the knowledge yet," Marko told Austrian broadcaster ORF. "But we already have contacts to become stronger in this too.
"We are on our own and can do everything independently. However, we are also open to cooperation, to reduce costs for Red Bull.
"There are now talks with Honda, who are interested in a collaboration again anyway.
"It has to be, however, that Red Bull's DNA is not compromised. It's mainly about our incredible flexibility, that we can react extremely quickly."
Interestingly, Marko revealed that after Honda's announcement in October 2020 of its exit from F1, Red Bull mulled a tie-up with Ferrari.
"When Honda announced it was pulling out, we didn't have much choice," said Marko.
"We also talked to Ferrari. But you can imagine that if we had had a Ferrari engine now, it would not run as well as in the factory car.
"We set up a factory in record time. The first engine for 2026 is running on the test bench. We hired three hundred top specialists, some of whom used to work at Mercedes.
"You look for the best people, of course."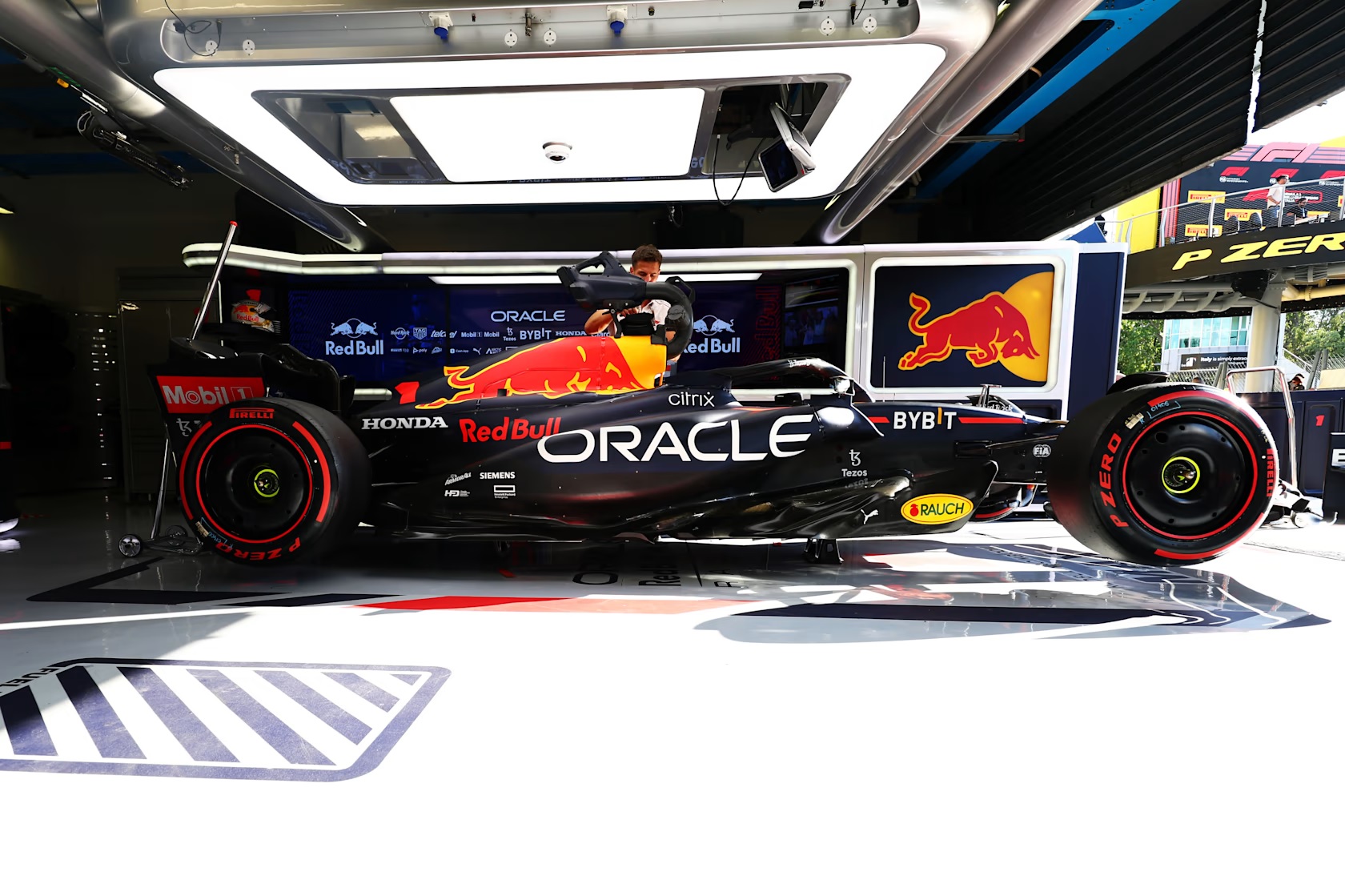 As a sign of Red Bull and Honda getting closer together once again, the Japanese manufacturer's name will appear on the team's RB18 and on AlphaTauri's AT003 from this weekend's Japanese Grand Prix and for the rest of the season.
"Honda has invested significantly in hybrid technology over the course of our partnership," said Horner ahead of Honda's home race.
"This has ensured the supply of competitive power units to both teams, for which we are very grateful.
"Our combined goal is to continue to deliver dominant engines and achieve the most success possible in the following three years.
"To mark this, we look forward to welcoming the Honda logo back on to the car from Suzuka onwards."
Keep up to date with all the F1 news via Facebook and Twitter