Most drivers were feeling somewhat frustrated after a disrupted first day of practice at Melbourne's Albert Park Circuit, heading into the 2023 Australian Grand Prix - but not Ferrari driver Charles Leclerc.
Leclerc was fifth fastest in FP1 which was curtailed by two red flag stoppages. And in the later FP2 session, a well-timed run just before the rain moved in allowed him to set the second fastest time of the afternoon.
It all left him feeling upbeat for his prospects for the weekend, at a venue where he emerged triumphant 12 months ago. In contrast, it has been a disappointing start to the new season in Bahrain and Saudi Arabia for Leclerc.
"I feel like the feeling is a bit better than the other races, so that is positive," he told the media including the official Formula1.com website in parc ferme after the end of second practice.
"It is probably our most positive FP2 of the season, which doesn't mean much, but at least it is a Friday that finishes on a positive note.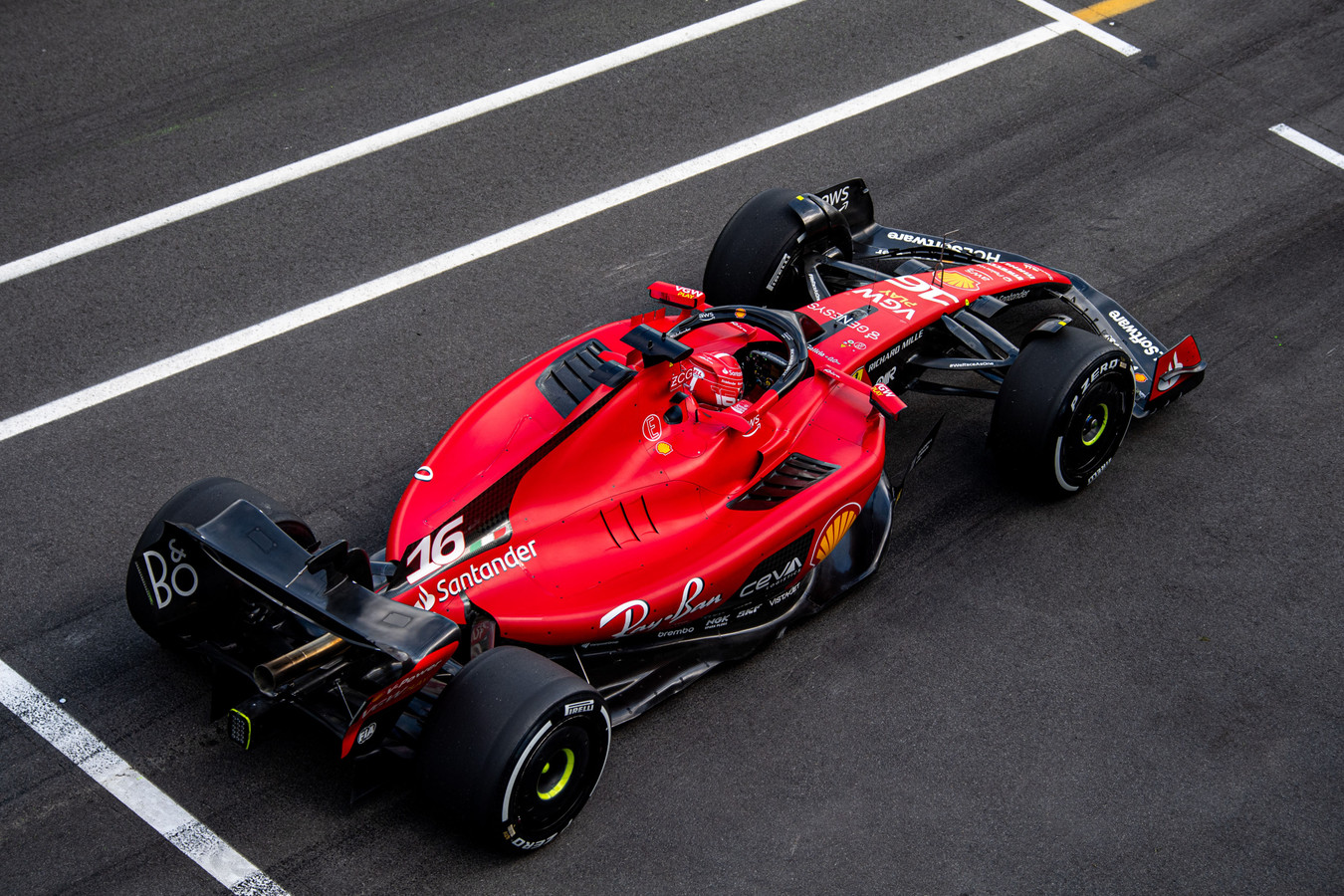 "Now we need to work, do another step in the right direction tomorrow and hopefully we will be a bit closer to the Red Bulls [in qualifying].
"We explored quite a few set-up variations today, which was interesting as it felt like we were going in a right direction. That doesn't mean that we have the same pace as our competitors, as they still seem to have the upper hand for now.
"I think it will be close once again," Leclerc said when asked about his prospects for going toe-to-toe with Max Verstappen on Saturday. As for race pace, the lack of distance runs due to today's rain made it impossible to call.
"In the race, unfortunately with the rain nobody did the high fuel runs, so on that we are going a little bit blind into the race.
"Maybe in FP3 we'll see a bit more long runs and hopefully we'll manage to learn a bit more there," he speculated. "I think that with the different changes we've done today, maybe we'll find a little bit of performance.
"We mustn't forget that last race, we were really, really struggling in the race," he pointed out. "We won't be finding this kind of lap time in the race, but this should be a step in the right direction.
"There is still a lot of work to do before we can get back in a proper fight, but we will put all our energy in making further steps forward."
Leclerc's team mate Carlos Sainz enjoyed similar pace today, finishing just behind the Monegasque in sixth place in FP1 but not getting the same lucky break as Leclerc in FP2, in which he ended up fifth fastest.
"Obviously practice is practice," he said afterwards. "We did use that FP1 to try some very different things on the car to see if we can find a bit of performance for the package that we have now.
"We went through very different set-up configurations trying to improve the feeling with the car and to get to understand the current package a bit more," he said, adding: "FP1 was very useful for the team.
"[But] Friday was a bit compromised by the rain in FP2," he acknowledged. "We decided not to do many laps in the rain, choosing instead to start preparing everything for tomorrow.
"We did seem to understand a bit better and find a couple of things that could help us in the future. But until we put it into practice in a proper quali lap, we won't know."
As for how Ferrari will compared to Red Bull, Sainz said that "it's fair to assume that in quali we will play with them
"In the race we should assume also that we should be one step behind like we were in Jeddah, no?" he shrugged. "We are pushing hard to maximise everything and I look forward to the rest of the weekend.
"With the steps that we are planning to do, and that we want to do from the things that we've tried to discover this weekend, hopefully that becomes a better situation."
Keep up to date with all the F1 news via Facebook and Twitter