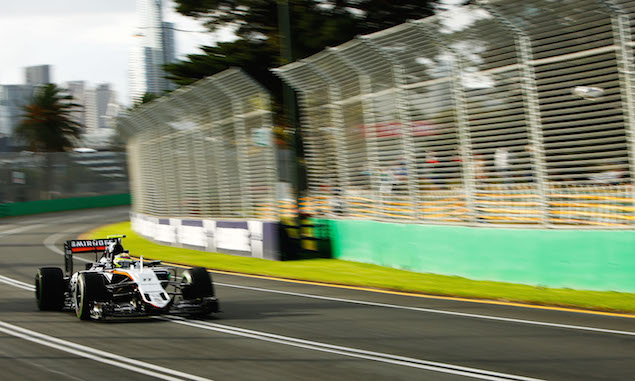 Follow final practice for the season-opening Australian Grand Prix live with F1i.com.
Friday's two practice sessions were dismissed as largely irrelevant by the drivers after very little dry running was possible on a wet and windy day in Melbourne. That leaves FP3 as the only opportunity for dry running ahead of the new qualifying format on Saturday.
Defending champion Lewis Hamilton was fastest in both sessions on Friday but was one of very few drivers in FP1 to complete a dry lap, while FP2 saw Sergio Perez set to go fastest before an error in the final sector as rain began to fall again.
A busy FP3 session is expected as drivers attempt to refine set-ups for both qualifying and the race, all within just one hour of running at Albert Park.
The new qualifying system will take place across the same three parts as last season, with Q1 seeing seven cars knocked out. Following an initial eight-minute period, the slowest car will be knocked out at 90-second intervals. In Q2, the same format applies after an initial seven-minute period, leaving eight cars in Q3.
The final part of qualifying will see eliminations start after six minutes until two cars are left fighting it out for pole position.
F1i's live coverage will bring you all the latest information about what is happening on track as well as news and features from the paddock.