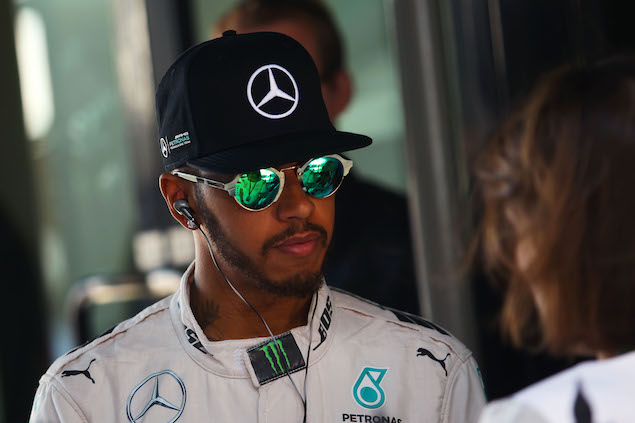 Lewis Hamilton reiterates the reservations he previously expressed regarding 2017's planned rule changes, saying these "will not deliver better racing".
The FIA released a series of new aerodynamic regulations last month, which will see lap times that could be up to five seconds per lap faster than at present with wider cars and tyres set to be introduced.
In the wake of a tumultuous week for F1 that saw grand prix racers openly complain about the state of their sport, Hamilton, who has often rued the lack of driver input in the rule making process, is not toning down the criticism.
"There's been a lot of talk about the rules and whether the drivers should be more involved in decision making," the triple world champion said.
"It's not our job to come up with ideas and we all have different opinions anyway. But personally, I think we need more mechanical grip and less aero wake coming off the back of the cars so we can get close and overtake.
"Give us five seconds' worth of lap time from aero and nothing will change - we'll just be driving faster. I speak as somebody who loves this sport and loves racing. I don't have all the answers - but I know that the changes we're making won't deliver better racing."
A March 4 meeting of the World Motor Sport Council resulted in a new deadline of April 30 to finalise F1's 2017 technical and sporting regulations. Some, like Williams' chief technical officer Pat Symonds, have asked for the changes to be postponed to the 2018 season.
Technical focus: 2016 F1 power units
FEATURE: A long wait - France's 20-year win drought in F1
Keep up to date with all the F1 news via Facebook and Twitter