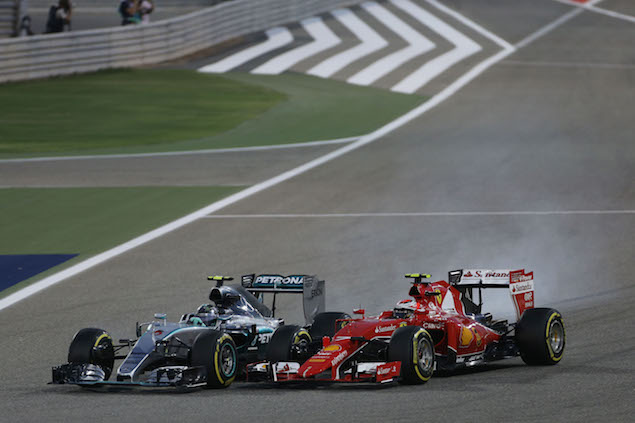 This weekend's Bahrain Grand Prix will see Kimi Raikkonen return to the scene of arguably his best performance in his second Ferrari stint, with the Finn finishing a close second to Lewis Hamilton.
Since he came back to Maranello ahead of the 2014 F1 season, Raikkonen's results have been mostly underwhelming. The 2007 world champion scored 205 points over the past two years when team-mates Fernando Alonso and Sebastian Vettel combined for 439.
However, flashes of Raikkonen's talent remained as highlighted by his performance in Sakhir 12 months ago.
"I enjoy Bahrain, obviously it's good itself, not the most difficult corners but still hard to make a good lap there," the 36-year-old said. "Obviously conditions can change a lot because of the wind, it's hot at midday and cold enough in the evening, but it's a good place.
"Maybe I could have won last year, but it's pointless to start guessing things, we were second and that's it. It was not too bad, but I guess it could have been better."
With several long straights followed by tight corners, the Bahrain International Circuit is famously taxing for F1 brakes. It was actually Mercedes' overheating troubles that nearly enabled Raikkonen to win last year, and the Finn thinks the Scuderia might well have kept the edge in that area.
"In an ideal word when all works it's fine although obviously sometimes you can have issues, but we have a good system so far. This circuit is quite hard for practice, so some cars might run into problems with their brakes, but it really depends how much you are willing to push on the brake cooling if you have issues or not."
Technical focus: 2016 F1 power units
FEATURE: A long wait - France's 20-year win drought in F1
Keep up to date with all the F1 news via Facebook and Twitter