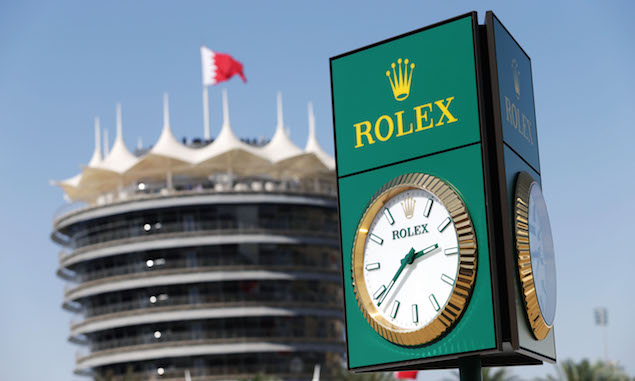 The qualifying format for the rest of the season will be decided during a meeting on Sunday ahead of the Bahrain Grand Prix.
The introduction of a new elimination-style qualifying format in Australia drew a largely negative reaction after pole position was decided long before the end of Q3. While the initial response from the teams was to declare their intentions to revert back to the previous format in Bahrain, eventually it was decided to continue with the elimination qualifying for another race.
FIA president Jean Todt has confirmed a meeting of F1's key stakeholders will take pace on Sunday morning to decide how to move forward this season.
"I suggested to host a meeting tomorrow," Todt said. "Why tomorrow? Because we will have probably some more learning from this afternoon's qualifying. It will be with all the teams, with the commercial rights holder, one representative of Pirelli and I made the trip specifically to attend this meeting."
And Todt says he was keen not to make a change before giving the new qualifying format another chance as he saw some positive signs in Melbourne.
"In my opinion Q1 and Q2 could be optimised. Why all this idea of changing? There was a complaint that in Q1 and Q2 it was too long before we saw the drivers acting, so the idea was for the fans and spectators, when they come to the race, they will see immediately the most competitive cars and drivers out, and that has been achieved.
"About Q3, clearly it was the biggest problem. There were a lot of opportunities, one was that we could have one more set of tyres and that would definitely improve the show. Another possibility was to take the first eight in the classification and the eighth in the classification goes and then when he is coming back the seventh goes out, so you would have one car on the track with unpredictable final results.
"I feel it was necessary to give one more chance to this frame of qualifying before simply reverting back to the 2015 regulations."
And Todt also says the race in Melbourne has been overshadowed by the focus on qualifying, when the grand prix itself was exciting.
"We are in a world where there is too much overreaction. We must give a chance to things to be more understood. I was thrilled by the race in Melbourne, so I am happy to speak about qualifying but we should have a global vision about Formula One.
"Probably without changing the regulations, simply cars became more competitive, we had the privilege of one American team doing bloody well and we saw one horrendous crash without major consequences. It had a lot of positives."
Chris Medland: Don't forget the main event
REPORT: Ferrari hits back to lead Mercedes in FP3
Romain Grosjean's exclusive F1i column - Bahrain
Keep up to date with all the F1 news via Facebook and Twitter