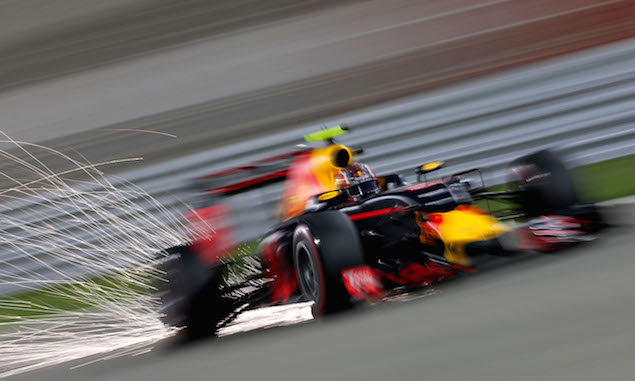 Teams will vote on "a whole new proposal" featuring aggregate lap times for the 2016 qualifying format this week after Sunday's meeting in Bahrain.
After two rounds of the new elimination-style qualifying, F1's key stakeholders - including Bernie Ecclestone, FIA president Jean Todt, the teams and Pirelli - met on Sunday to discuss potential changes to the format after a largely negative response.
The meeting itself brought no agreement, but Williams deputy team principal Claire Williams says it achieved progress in delivering a new qualifying proposal to be voted on this week.
"This is a whole new proposal," Williams said. "The last one was a hybrid version that brought in Q1 and Q2 from 2016 and Q3 from 2015. I believe most people that wouldn't achieve what we wanted to achieve. Coming up with a revised proposal was what that meeting was about."
The main proposal on the table is to use the 2015 format of Q1, Q2 and Q3 but with drivers needing to complete two timed laps, with their aggregate lap time deciding whether they progress.
Williams believes it was the right decision to defer any vote on the new proposal until the teams have had time to analyse it.
"We need to go away and look at the proposal in detail to make sure it works and then come back to the table on Thursday to make that final decision going to China.
"I think it is a well thought though proposal the FIA have come up with and hopefully a solution that will work for everybody and easy for fans to understand but also will see more cars on track in qualifying, which I think everyone wants to see."
Christian Horner suggested the proposal involved aggregate lap times, with Williams saying the focus will be on ensuring any change is easy to follow for fans.
"Hopefully it won't be [more confusing] but that is the analysis we have to do now to understand that it is not confusing for people and it is easy for our fans to understand."
REPORT: Hamilton pips Rosberg to Bahrain pole by 0.077s
Breakfast with ... Sonia Irvine
Keep up to date with all the F1 news via Facebook and Twitter