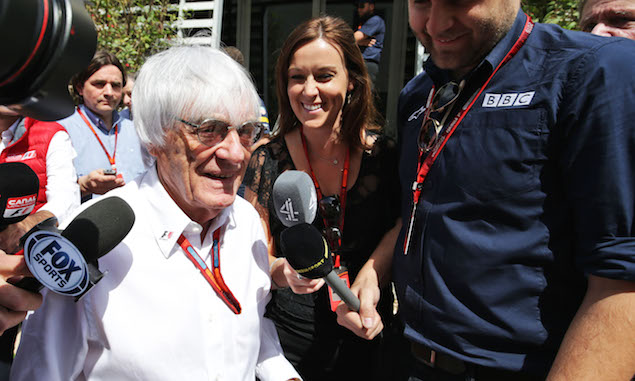 A proposal to revert to the 2015 qualifying format has been rejected by the FIA and Bernie Ecclestone despite agreement from the teams.
F1's key stakeholders - including Ecclestone, FIA president Jean Todt, the teams and a representative from Pirelli - met on Sunday at the Bahrain International Circuit to discuss potential changes to the 2016 qualifying system. The meeting produced no agreement and Red Bull team principal Christian Horner revealed the teams had wanted to simply revert to last year's format.
"There's an unwillingness from the promoter and the FIA to go back to 2015," Horner said. "The teams would go back, but a compromise has been put on the table for the teams to consider.
"Let's have a look at what has been put on the table today, we need to analyse it and see. The bottom line is that if we don't agree to a compromise then we are stuck with what we've got. I think that everybody agrees what we've got isn't right."
Mercedes boss Toto Wolff also confirmed the teams had been in favour of scrapping the elimination format and using the previous system.
"We can understand the challenges the FIA and commercial rights holder have and they said 2015 is not acceptable for them, so we have to acknowledge it and accept it," Wolff said.
Asked why reverting to last year's format is not acceptable, Wolff replied: "Why I am not sure, but the teams gave the opinion we should go back to 2015."
REPORT: Hamilton pips Rosberg to Bahrain pole by 0.077s
AS IT HAPPENED: Bahrain Grand Prix qualifying
Breakfast with ... Sonia Irvine
Keep up to date with all the F1 news via Facebook and Twitter