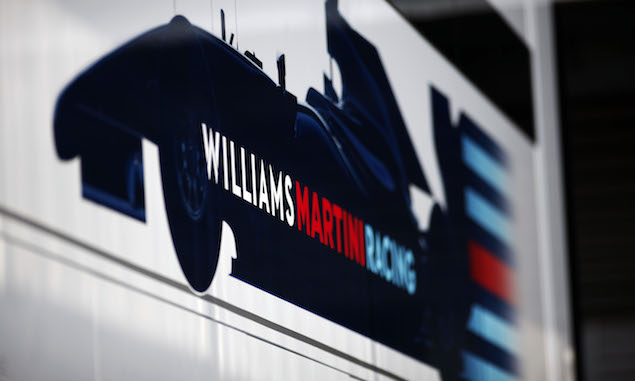 Williams has turned a £31.5million loss in to a £0.2m profit for its F1 operations as a result of increased on-track performance.
Following declining results prior to 2014, Williams has finished third in the constructors' championship on the last two occasions. With commercial rights payments coming a year in arrears, the team saw the benefit of its 2014 performance when announcing its 2015 annual results, which saw F1 revenues up from £70.2m to £101.5m, resulting in a profit of £0.2m (EBITDA).
The Williams Group revenue increased from £90.2m in 2014 to £125.6m, while EBITDA improved from a loss of £37.0m to a loss of £3.3m in 2015.
Williams put the core of its improvement down to increased commercial rights a sponsorship income as a result of its 2014 performance in the F1 constructors' championship, and Group Chief Executive Officer Mike O'Driscoll says a recent restructuring is also paying off.
"Our 2015 financial results represent a major improvement, with strong revenue growth and positive cash flow," O'Driscoll said. "Over the past two years we have completely restructured our business, and our results reflect significant progress, both operationally and financially. We were able to continue our resurgence on the track, and balance revenue and expenditure, despite enormous levels of competitive spending in what is sport's most challenging financial environment. Williams Advanced Engineering continues to make excellent progress and contributes to our overall results.
"Our Formula One team achieved third place in the Constructors' Championship for the second successive season in 2015, illustrating the clear step change we have made in our racing competitiveness since we began our restructuring. Commercial rights income is paid a year in arrears, and these accounts reflect our much improved third place in the 2014 Constructors' Championship. Our improved performance on the race track has also enhanced our power in the sponsorship market, with major brands such as Unilever, Avanade, BT and Hackett joining the WILLIAMS MARTINI RACING team during the period. We have also seen a number of our partners increase their commitments to the team, which demonstrates the continued strength of our brand.
"Williams Advanced Engineering continued to build and strengthen its customer base in 2015, and also began to diversify into new market sectors, notably aerospace and defence. Its project portfolio has expanded significantly over the past twelve months, and there has also been an encouraging trend towards longer term contracts, enabling more robust planning. Williams Advanced Engineering has a solid platform for continued growth and we are encouraged by the progress of this exciting business.
"These financial results show that we are continuing to build a solid foundation for future sporting and commercial success."