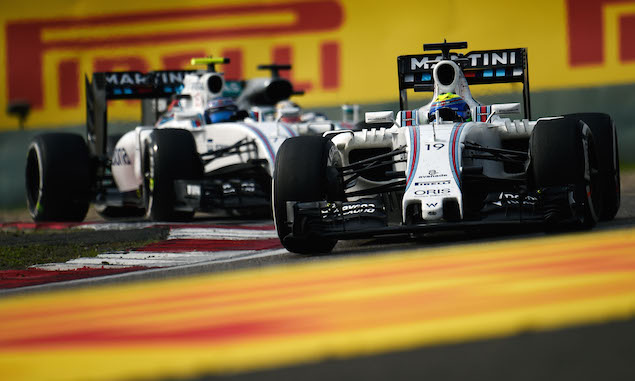 Felipe Massa highlighted an improved strategy from Williams which helped him take sixth place in the Chinese Grand Prix.
Having started on the soft compound tyre, Massa moved up to second place behind Nico Rosberg as many drivers pitted when the safety car was brought out due to debris on the track. Massa had been in the same situation at the last race in Bahrain but poor strategy from Williams saw him drop back through the field, whereas on Sunday the Brazilian praised his team's decisions.
"It was a good race," Massa said. "I spent the whole race fighting with other cars and we got our strategy right.
"I was worried about my strategy when the safety car came out, because I had no idea if it would work or not, but actually after the safety car the pace was really good straight away, so I managed to build a good gap to the other guys.
"We managed the tyres perfectly. I am really, really happy with my performance, it was a very enjoyable race."
Massa was the only other driver to match Rosberg's race-winning two stop strategy run on soft and medium tyres, and head of performance engineering Rob Smedley explained why the approach was taken.
"It was a difficult race to read with the safety car and people on very different strategies," Smedley said. "To come out of that with the car that started 10th finishing sixth means we did a good job with the strategy.
"We tried to minimise the stops and that was definitely right if you look at what happened with Felipe. He drove a great race and it was good to see him hold off Hamilton. To keep a faster car behind for that length of time, and to actually pull away because he managed his tyres well, was pleasing to see."