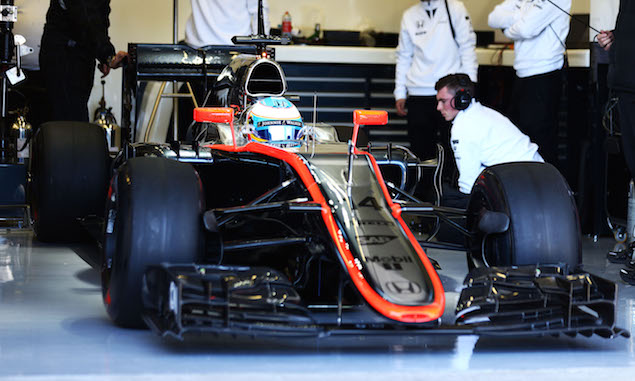 Ron Dennis says Fernando Alonso will have to go through an FIA procedure to determine if he can race in the Australian Grand Prix.
Alonso was hospitalised for three days following a crash on the final day of the second test at the Circuit de Catalunya, resulting in him sitting out the final test on doctor's advice. Having confirmed Alonso is being rested to give him the best chance of racing in Australia, Dennis said the FIA would have to give the Spaniard clearance to race after such an incident.
"I mean it's not 'he's not going' but it's there's a procedure under the FIA that they evaluate a driver after this sort of thing and probably he would pass," Dennis said. "He had the accident a short time ago. Would anyone say it was common sense to bring Fernando here? No. So after that we put it down the road, it's not for us to evaluate.
Asked if the doctors had given him any indication about whether Alonso would be fine to race in Australia or not, Dennis replied: "It's unquantifiable, is what they said.
"It's all just normal recovery process and would be normal for any driver to sail through, especially as there's no structural damage."
And Dennis said there is no timeframe on when McLaren will know if Alonso is fit to race, with Kevin Magnussen lined up to drive if needed.
"Every single day he feels better and every day is closer to it. In normal circumstances, if it was a grand prix, he would probably be racing. I don't want to be quoted on that as I am just saying that there is no point in being here, go through a recovery, he will appear in Australia and he will go through the FIA test at some point."
Click here for the gallery from day two of the final test