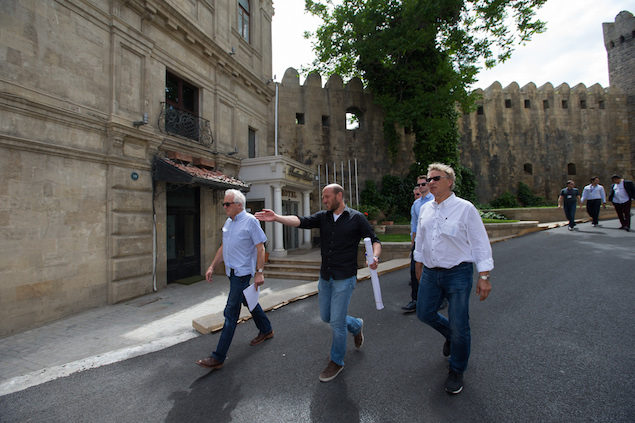 Formula One race director Charlie Whiting is confident the Baku City Circuit (BCC) will be completed in time to host this year's European Grand Prix.
Azerbaijan's inaugural Formula One race is scheduled to take place on June 17-19 – the same weekend at the Le Mans 24 Hours, with leading circuit designer Hermann Tilke promising "the world's fastest street circuit". After his latest inspection, Whiting was satisfied with the progress he saw on site.
"The Circuit will be ready," Whiting said. "You can see the quality of all the installations wherever you look. My next trip to Baku will be at the beginning of June and I'm expecting to be able to say it will be ready then.
"It will be a fascinating F1 race. Turns 8 to 12 will probably be the most interesting but so will the run from Turn 12 to 15, where the approach to Turn 15 in particular will be quite spectacular.
"The very long run from Turn 16 to 20, which is going to be flat out, will also be amazing to watch! If I had to compare one circuit to this one, it would be Singapore, but the speed here will be much higher!"
Track designer Tilke expects current F1 cars to lap around the capital city's historic centre in the 1min41s window.
McLaren-Honda star Fernando Alonso has been appointed as an Ambassador for the event and previously said he was confident that Baku will be "the most memorable circuit on the calendar this year."

Silbermann says... Too many angry Bulls in Spain
Technical focus: Halo or Aeroscreen?