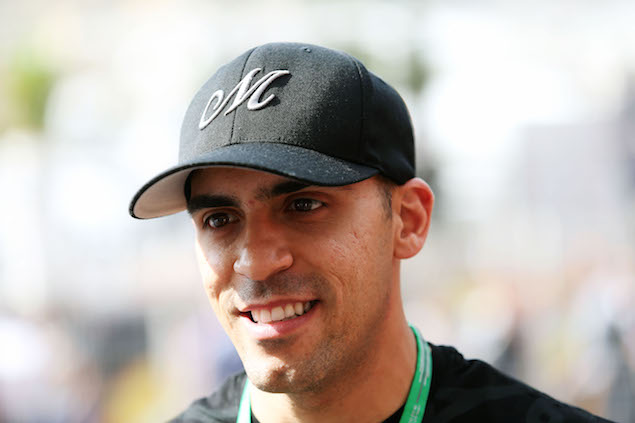 Pastor Maldonado says he is "working very hard" to return to Formula One in 2017.
The Venezuelan had a contract with Renault for the 2016 campaign but ultimately lost his drive when his sponsorship support faltered. Although Maldonado's name has been linked to IndyCar, a deal has not materialised yet and the former grand prix winner recently had a day of running with a GP2 car at Mugello in order to help Pirelli develop its 2017 tyres.
Speaking to Motorsport.com, the 31-year-old insists coming back to F1 remains his priority.
"I am looking around, working very hard and hopefully we can sort something in F1," Maldonado said. "I'm open, open to good things. Not just doing anything. It will be good if we can do something in F1, but if not I am fully prepared.
"I have been active, testing a lot and doing so many laps, always with new tyres, training a lot. And ready to jump in a car and do my best.
"We may need to work on a plan B, but it is hard to say what it is. There are so many options. We need to have those options on the table and then try to decide -- but it is open. But hopefully F1 is at the moment Plan A."
Having described his Renault exit as "a bolt from the blue", Maldonado, who was eventually replaced by former McLaren-Honda reserve driver Kevin Magnussen, admits Renault's struggles on its return as a factory team has somehow assuaged the initial shock.
"I think in the middle of the bad moment it was quite good to take a rest, especially this year looking to the results of [Renault] - and just looking from the outside to decide where to go and especially if we can come back next year."
Alex Wurz: Let's get back to extreme track designs
From the cockpit: Felipe Nasr on a controversial Monaco Grand Prix
Scene at the 2016 Monaco Grand Prix
Keep up to date with all the F1 news via Facebook and Twitter