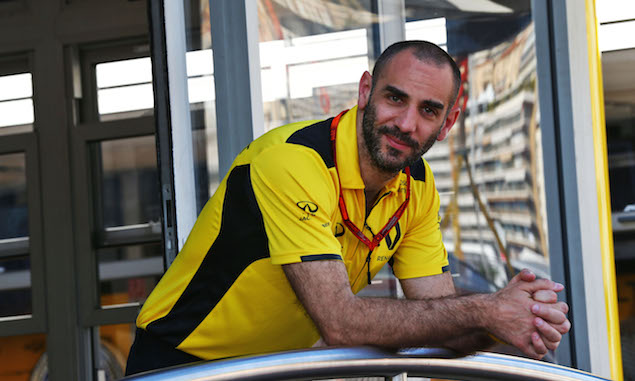 Renault Sport Racing managing director Cyril Abiteboul says the team is optimistic for the Canadian Grand Prix weekend as a result of its power unit update.
Having struggled in the opening races, Renault introduced its B-spec power unit at the Monaco Grand Prix, with Kevin Magnussen running it. While Magnussen endured a difficult weekend and eventually retired, Red Bull also had the upgrade and Daniel Ricciardo took pole position, with team principal Christian Horner attributing much of the result to the new power unit.
Abiteboul admits it was a disappointing race for Renault in Monaco but believes the "full benefit" of the power unit upgrade will be seen in Montreal.
"Sometimes it's best to look forward and not reflect too much on the last race," Abiteboul said. "Monaco was not kind to us this year, with a multitude of issues, so it's definitely best to focus on Canada.
"There are a number of reasons we can be optimistic for Montreal: the main one being that both drivers will have the new power unit upgrade for the first time. The PU worked well in Monaco but we should see the full benefit on this circuit, which is much more power sensitive.
"Everyone is also very motivated to put the blip of Monaco behind us and race in a much more representative position."
Chassis technical director Nick Chester is also excited to see the full potential of the upgrade, with Jolyon Palmer also receiving it in Canada.
"It's a good step forward and we have it in both cars in Montréal," Chester said. "In Monaco we were able to benefit primarily from the improved driveability whereas Montréal is more a power track thanks to its straights following slow corners. This means we should really see the power unit stretch its legs."