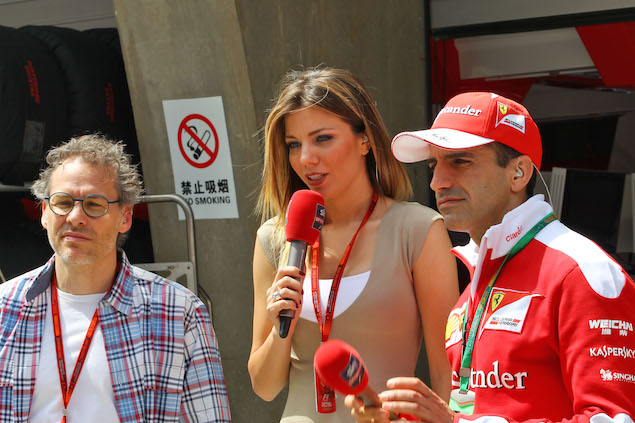 1997 Formula One world champion Jacques Villeneuve thinks the sport has lost its "gladiatorial essence" and become too "sober".
Never one to shy away from voicing his critical opinion, the Canadian, who is still involved in F1 as a TV pundit for both the French and Italian broadcasters, laments the fact that the series is no longer edgy.
Asked in an interview with French-speaking publication La Presse whether he found modern F1 boring, Villeneuve replied: "Boring, no. But it's not the F1 I used to know. Therefore, we have to ask ourselves: what kind of F1 do we want?
"There must be some fans that really like the sport in its current, sober, not excessive version. In my opinion, it is not gladiatorial enough, which was what really made me love F1. It was this gladiatorial essence that created it.
"You had people waking up in the middle of the night to see grands prix where, perhaps there was little action, but they could appreciate the drivers' talent and the risk they were taking.
"Fans could see that racers knew where the risk was and were happy to play with it. You don't see that anymore."
Sauber team principal Monisha Kaltenborn recently complained that F1 was "no longer a fair competition". Despite driving for the Swiss outfit at the end of his F1 career, Villeneuve shows little sympathy for his former squad' concerns.
"F1 is not here to help out the smaller teams," the 45-year-old added. "They have been abusing the system. When you look at what some of them did, like Manor before or Sauber now, they don't even try to be an F1 team. They just try to keep surviving to pocket TV rights and make people feel sorry for them.
"F1 is a business, it's never been its raison d'être to have everybody lapping in the same second. We're fortunate to have Mercedes and Ferrari spending huge budgets to be ahead of teams like Manor. That's what makes people dream."
Romain Grosjean column: Racing on two wheels
Chris Medland's 2016 Canadian Grand Prix preview
FEATURE: Six races in - 2015 v 2016 comparisons
Keep up to date with all the F1 news via Facebook and Twitter