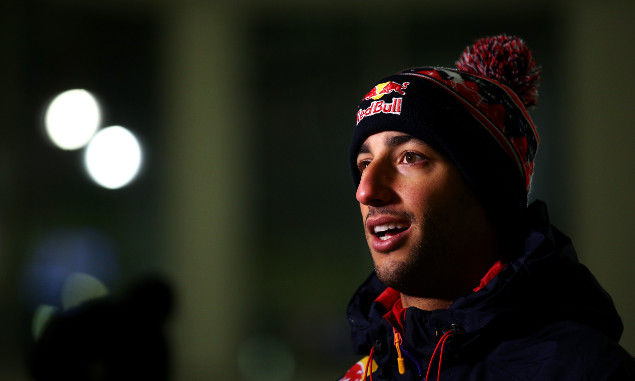 Daniel Ricciardo says he is "excited" to see how quick McLaren is this season as Honda enters F1 as the team's engine supplier.
While Mercedes had the dominant power unit in 2014, the arrival of Honda makes it tough to gauge where McLaren will be in the pecking order. While Ricciardo is hopeful that Red Bull can close the gap to Mercedes he will be keeping a close eye on how McLaren gets on at the first pre-season test which starts in Jerez on Sunday.
"I expect Williams and that to be strong again, but the big question mark is McLaren with Honda," Ricciardo said. "I'm actually excited to see how they go. I think they've obviously got the potential to do very well, so that's probably the one that everyone's going to be watching to see what sort of step they've made and what they bring to the table. I think for the rest everyone will make standard steps but it will be interesting to see what McLaren to do."
And Ricciardo says it isn't just the new engine supplier which could see McLaren make a big step forward, highlighting the whole infrastructure of the team as giving it the potential to challenge at the front.
"I guess I don't have a feeling yet, it's probably more a curiosity. It's the one team that is more unknown. Ferrari, they've got the opportunity to make a big step, I think they underperformed last year but there's probably no real strong signs that they're going to gain a second. Whereas McLaren could gain that second if everything gels with Honda.
"Obviously no one knows how quick the Honda could be so that's probably why I'm saying it will be more exciting to see whether they're really quick or whether they're back in the pack. So they've probably got the best opportunity to make that big difference going to something completely new. Also they've got good people behind them and pretty good backing financially, so they've got the cards to do it, it's now whether they pull it off."
Keep up to date with all the F1 news via Facebook and Twitter