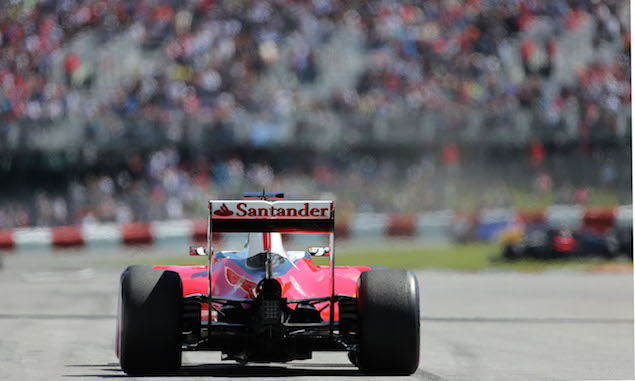 The FIA increased the load during rear wing tests by 50% in Canada and found none of the top five teams to be breaching regulations.
Recent video has shown Ferrari's rear wing appears to flex at high speed, while there have also been questions regarding the front wing on the Red Bull. The FIA has not seen anything illegal during scrutineering and says it even increased the load during tests in Montreal.
"The rear wings were checked on the top five constructors [on Saturday in Canada] and all were in conformity," an FIA spokesman said. "We even increased the load by 50% in order to see if there was anything happening above the test load and all was well."
The spokesman then confirmed the FIA is comfortable the wings are fully compliant with the current regulations, and says the governing body sees no need to make any further changes to the flexibility tests.
"This option exists in the regulations as you know but there seems no need to invoke it at the moment."
Rob Smedley says Williams has been aware of Ferrari's flexing since before Monaco but is comfortable with the tests put in place by the FIA.
"We saw that at the [Barcelona in-season] test," Smedley said. "There is a very clear test known as the pull-back test that we do, on the bridge, and Ferrari will have been subject to that test.
"They have clearly passed it so anything else that goes on, as long as it doesn't contravene any of the technical regulations, then their car is clearly legal."
Canadian Grand Prix - Quotes of the week
Canadian Grand Prix - F1i's driver ratings
Breakfast with ... David Hobbs
Technical feature: Under the skin of the Haas VF-16