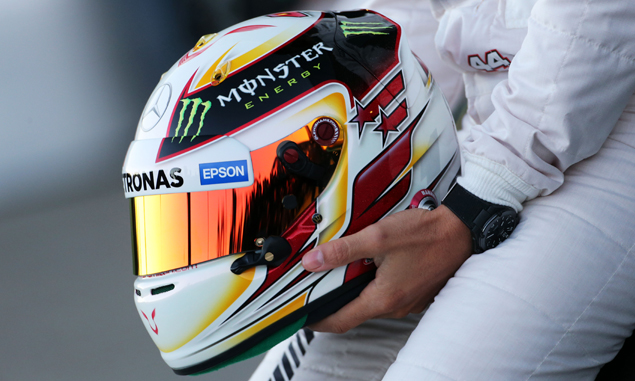 The FIA has rubber-stamped its ban on F1 drivers changing their helmet design during the course of a season.
After initial reports surfaced over the past couple of weeks, the governing body has made the proscription official in its updated 2015 F1 Sporting Regulations.
"In order for drivers to be easily distinguished from one another whilst they are on the track, the crash helmet of each driver must be presented in substantially the same livery at every Event during a Championship season," says article 21.1.
This also means that special one-off designs, which have been quite popular on the grid for selected races like Monaco, are de facto forbidden.
However, the amended regulations do not specify what kind of punishment the drivers will face if they elect to breach the rule. Four-time world champion Sebastian Vettel, who has been switching his helmet design very frequently since he started racing in F1, has already declared that he would be willing to challenge such a ban if the sanction went to charity.
The new sporting regulations also bring some clarification concerning race numbers. Before the start of the 2014 season, F1 drivers were asked to pick a permanent number between 2 and 99. But it had remained unclear what would happen if the driver loses his seat or when he eventually retires.
"A driver's career in Formula 1 will be deemed to have ended if he does not participate in an Event for two entire consecutive Championship seasons," details the revised article 21.2.
This means that all the race numbers used in 2014 are theoretically locked until the 2017 season kicks off.
Click here for the gallery from day four of the final test
Keep up to date with all the F1 news via Facebook and Twitter