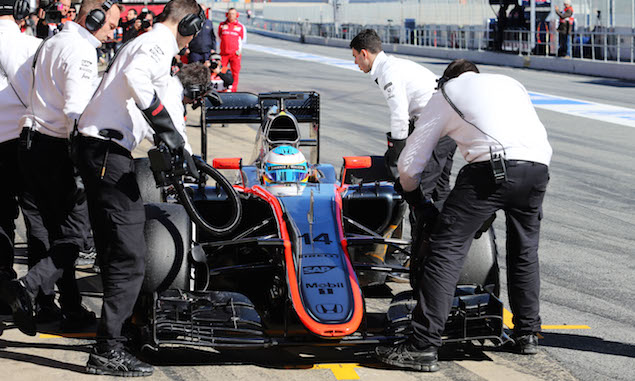 McLaren says Fernando Alonso's doctors are happy for him to aim for a return to racing at the Malaysian Grand Prix.
Alonso was concussed in an accident during pre-season testing, sitting out the final test having been hospitalised for three days and subsequently being ruled out of the first race in Australia. With Alonso having been assessed by doctors, McLaren says the aim is for the Spaniard to return to racing at the second race of the season in Malaysia.
"Fernando's doctors acknowledge that he feels fit and well, and that he regards himself as ready to race," McLaren said in a statement. "That being the case, they are comfortable with the fact that he has already recommenced physical training, with a view to preparing for a return to the cockpit of his McLaren-Honda car for the Malaysian Grand Prix meeting on March 27th, 28th and 29th.
"Indeed, his doctors are supportive of that ambition, satisfied as they are that he sustained no damage whatsoever during his testing accident on February 22nd.
"All at McLaren-Honda fully support Fernando's decision in respect of his doctors' advice."
Comment: What a tangled web we weave