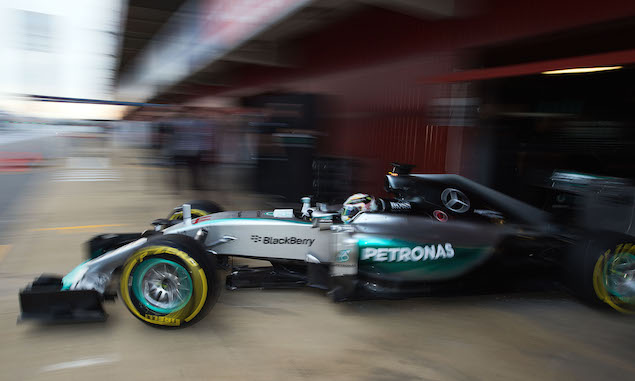 Pirelli says the supersoft tyre is still an unknown compound following pre-season testing in Spain.
The tyre manufacturer has changed the supersoft tyre ahead of 2015, with its aim to make it a more usable tyre this season. Mercedes was the only team not to run the supersoft at the Circuit de Catalunya, with its ability to set the fastest times of the final two tests on soft tyres pointing to a significant performance advantage.
However, with low track temperatures on the majority of days during testing in Barcelona - where the supersoft was used - and taking in to account the high speed nature of the track, sporting director Mario Isola told F1i the teams running the supersoft were not able to fully exploit it.
"The only thing we are missing is the new supersoft compound," Isola said. "We have some feedback but we believe that this circuit is not the right one for the supersoft compound.
"We saw a lap time delta between the soft and the supersoft that was less than one second. We believe that's not completely true because the supersoft compound starts to degrade during the first timed lap.
"So the soft was a good choice for performance and the medium was the better solution for these conditions. The hard is a high working range compound so it was a bit too hard for these conditions."
Click here for the gallery from day four of the final test
Keep up to date with all the F1 news via Facebook and Twitter