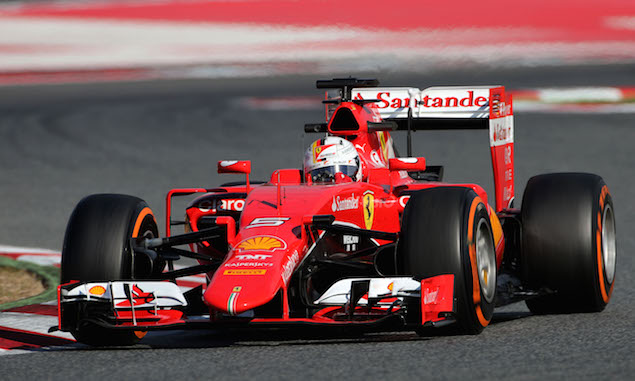 Maurizio Arrivabene says Ferrari has achieved its pre-season targets and is looking forward to seeing its relative improvement in Australia.
Ferrari endured a tough 2014 season in the face of Mercedes dominance, with Fernando Alonso scoring just two podiums for the team as it failed to win a race for the first season in over 20 years. With encouraging signs seen throughout pre-season from the new SF15-T, when asked how close to meeting its targets Ferrari was during testing, Arrivabene replied:  "It's achieved. The target is absolutely achieved."
One area Ferrari appears to have made clear progress is with its power unit, and Arrivabene admits the signs are positive but is wary of judging the improvement based on testing alone.
"I'm listening to the drivers. We got some feedback from Kimi [Raikkonen] and of course some from Seb [Vettel]. Seb was doing a comparison with his old team and Kimi with last year's car and they said they can feel an improvement is there. Even so, it's also honest to say the other teams were not sleeping, so we need to measure the value and the real improvement in Australia.
"[In Barcelona] everybody is testing. Everybody goes with different settings, different fuel, different programmes; you can have an idea but not a clear idea. In Australia you have to go and be serious."
Click here for the gallery from day four of the final test
Keep up to date with all the F1 news via Facebook and Twitter