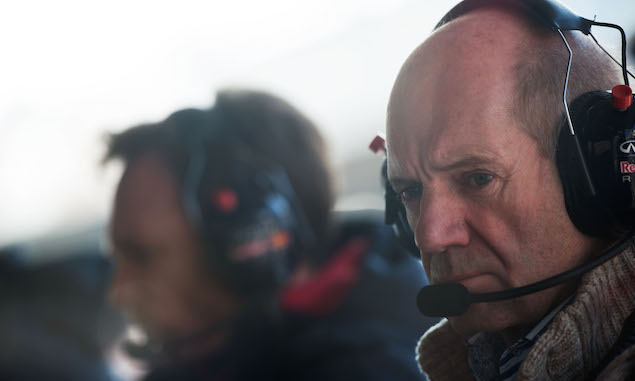 Daniel Ricciardo says Adrian Newey remains as involved as ever at Red Bull despite having changed roles last season.
Newey announced his decision to step back from Formula One during 2014, remaining part of the Red Bull team but also working on special projects for Red Bull Advanced Technologies. However, Ricciardo says he has been encouraged by the workload put in by the team over the winter, with Newey remaining a major influence when it comes to designing the RB11.
"I've got faith in the work they've done," Ricciardo said. "I don't think Mercedes needed to do much in the off season, they were so strong last year so they were always going to come with a strong car again but it was really for everyone else to play catch up.
"This weekend we'll see where we stand and in any case whether we're second, third or fourth we'll build on that. I definitely believe we'll develop as the year goes on and get closer and hopefully take out some more wins.
"They're pushing, they're pushing a lot. I know Adrian Newey was supposed to step back a lot this year and that hasn't really been the case. He's been at most of the tests and he looks to be keeping a pretty strong interest in the car.
"So I think as well he definitely wants to win again. So it's nice to see that and there's a lot of motivation within the team and for the guys to get back on top. I think that's showing from everyone."
Click here for the latest technical upgrades before Melbourne in pictures
Keep up to date with all the F1 news via Facebook and Twitter