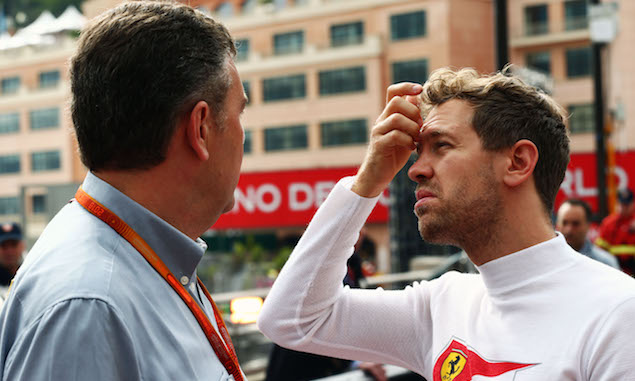 Pirelli wants Mercedes, Ferrari and Red Bull to use race drivers for the tyre test program throughout the rest of 2016.
The tyre manufacturer will be testing 2017 tyres for the first time next month, starting with two days of wet testing at Fiorano with Ferrari directly after the German Grand Prix. The following two days will see Red Bull test slick tyres at Mugello, while Mercedes' involvement begins with a three-day slick tyre test at Paul Ricard in September, which runs in parallel with a similar test for Ferrari in Barcelona.
All of the tests are using modified mule cars to simulate increased downforce levels ahead of next season, and Pirelli racing manager Mario Isola says the hope is the teams will use their respective race drivers to provide the best feedback.
"I hope we have race drivers in the mule cars," Isola said. "[The driver line-up is] not yet [finalised], but we will have some information soon … That was in the list of wishes!"
And Isola explained the drivers would have a significant input in providing their feedback to Pirelli during the tyre development phase.
"It is very important and also for the mule cars for example the is a very detailed technical directive that was agreed with the FIA in terms of sensors and telemetry data that we collect from the car. There are thermal cameras, temperature sensors, pressure sensors because of course any data is really important for us.
"So we established and decided the level of feedback that we need to collect. Not only this, also the driver is important because it's true you have a lot of information coming from telemetry but driver feedback is a big part of the game. So it is important also to have the driver feedback from our tests as well as the data."
FEATURE: Red Bull Racing: Be My Guest
From the cockpit: Felipe Nasr on the green grass of home
Scene at the British Grand Prix
Silbermann says ... Radio Ga Ga
Keep up to date with all the F1 news via Facebook and Twitter