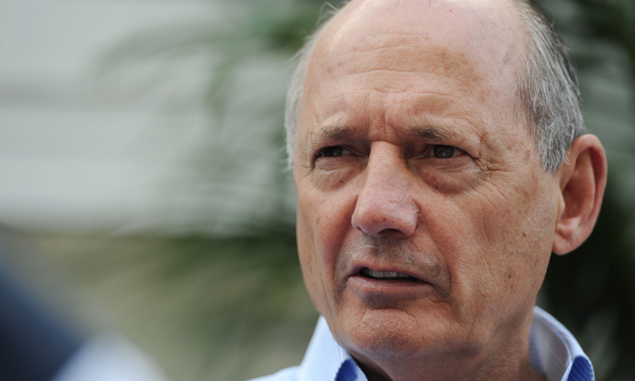 Ron Dennis has conceded that he should not have told the press that Fernando Alonso had not suffered concussion during his pre-season accident at Circuit de Catalunya.
The McLaren chairman made the claim while facing the media at a press conference that was held in the Barcelona paddock a few days after Alonso's crash. However, the Woking-based team had originally stated that the Spaniard had indeed been "concussed during the accident".
The two-time world champion eventually elected to pull out of this weekend's Australian Grand Prix on doctors' advice in order to avoid "another concussion so soon after his previous one". The news triggered a wave of criticism levelled at Dennis' shaky handling of the situation.
"It was not the best performance by me," Dennis is quoted as saying by The Telegraph. "I understand why the press beat me up for being inaccurate. I wanted to be open honest. I failed. But it is my objective to try to be as honest as possible in future.
"There are a lot of complexities about concussion. It is difficult to quantify, and it goes beyond my area of expertise."
Dennis still hopes to see Alonso return to the cockpit of his MP4-30 for the Malaysian Grand Prix, which takes place only a fortnight after Melbourne on March 27-29.
"It is not my decision. But as far as I know Fernando will be in Malaysia. I have every reason to believe he will be there. I spoke to him on the way over here. He wants to race there. I hope he does, but it is his decision, not mine."
Click here for the F1i 2015 season preview
Keep up to date with all the F1 news via Facebook and Twitter