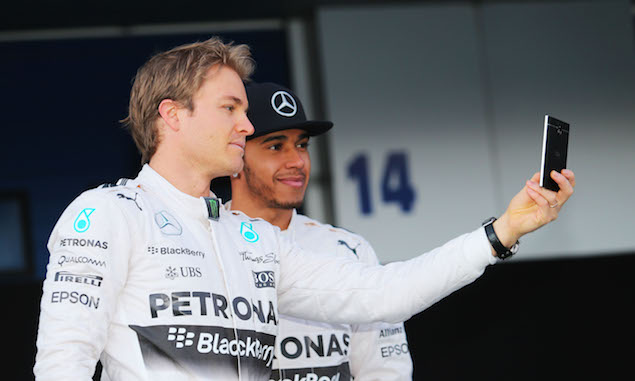 Mercedes boss Toto Wolff says the team will take the same approach to allowing its drivers to race each other as in 2014.
Lewis Hamilton and Nico Rosberg battled for the drivers' championship during a dominant Mercedes season last year, with a number of flashpoints culminating in a collision at Spa. Despite the battle at times becoming tough for the team to handle, when asked if the Mercedes policy is to again allow "open warfare" between the drivers, Wolff replied: "Absolutely right.
"The management of Nico and Lewis is not a difficult topic. We have a very open and transparent relationship. We discuss a lot; sometimes we agree, sometimes we disagree but it's a positive thing and not at all a difficulty."
And Rosberg himself expects he and Hamilton will again have tough spells but is confident they can still deliver success for the team.
"It's been a great battle and I'm sure it's going to continue to be," Rosberg said. "It's a big challenge for both of us, especially also with the difficulty of it being internal. If it's another driver in another team it would be less complicated but since it's really in the same team that makes it more difficult because you always have that extremely big compromise to play which is that you always have to favour the team first and then think of yourself, especially at the beginning of the season.
"So that's the big challenge and it's going to continue to have its ups and downs and easy phases and difficult phases, I think that's quite natural but I'm confident we'll manage another great season."
Click here for the F1i 2015 season preview
Keep up to date with all the F1 news via Facebook and Twitter